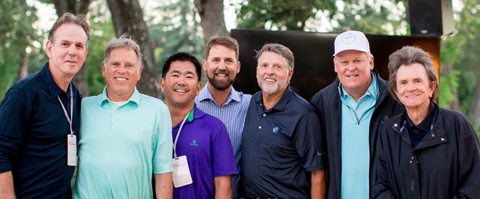 Johnny Miller "Champ's" Golf Tournament at Silverado Resort.

First place prize was dinner for 10 at The French Laundry, including wine parings and 2 night stay at Silverado Resort.

Photo from left to right: Thomas Keller,Mark Kidd,Toyo Shimano,Chris Arnes,Ken Leister,Johnny Miller, and Gary Mule Deer.

Photo Credit: @ErinHeartsCourt
---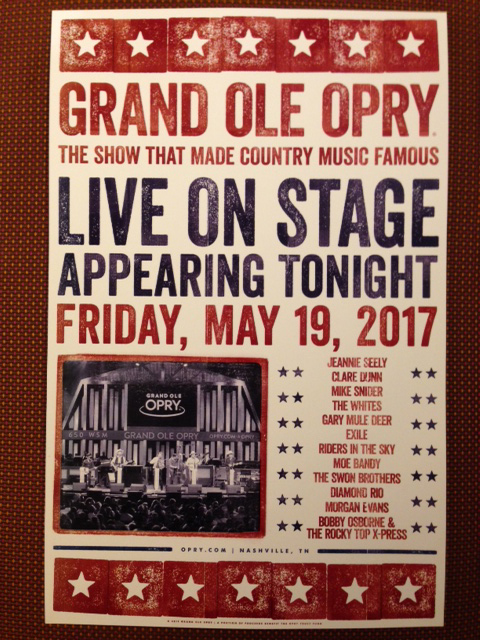 On the Opry May 19. Here's the poster from that night.
---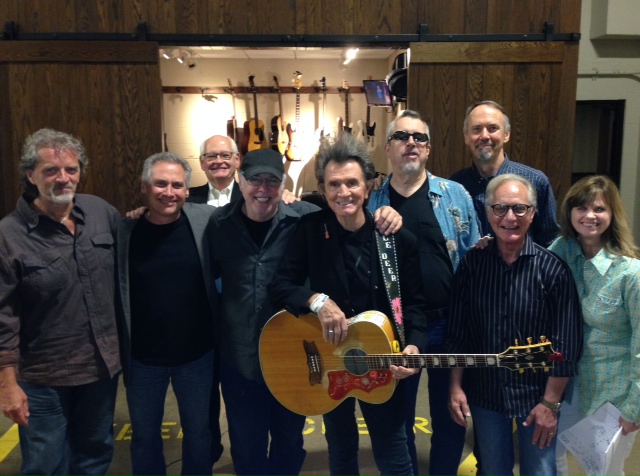 GMD with the Opry band and backstage crew. My oldest and best friend Randy Hart (keyboards) is second from left. He can tell you who everybody else is. I'm in Nashville again, for Marty Stuart's Late Night Jam tonight, June 7, at the Ryman. Details to follow.
---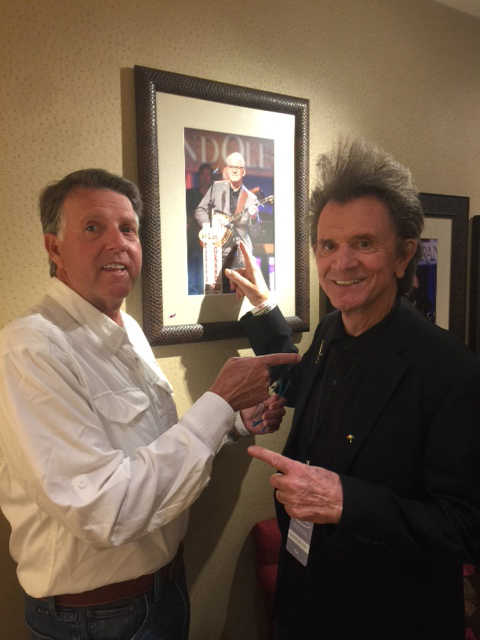 Backstage at the Opry with good friend Ken Leister.
---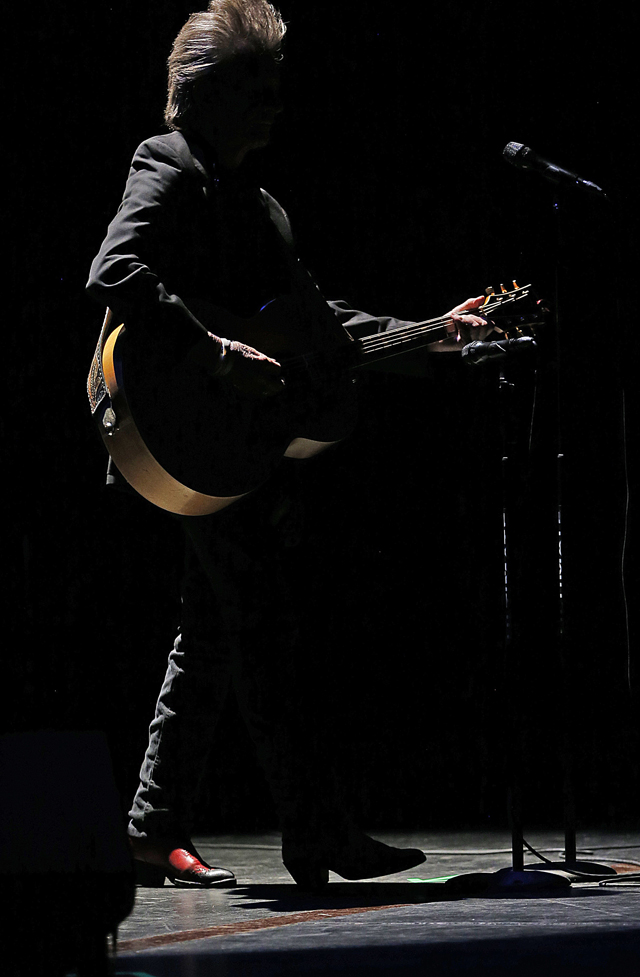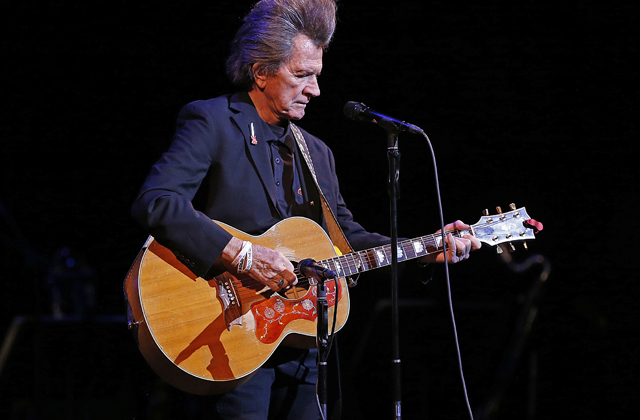 A couple of stage photos in St. Charles, MO with Johnny Mathis. Courtesy of Lennon Mueller.
---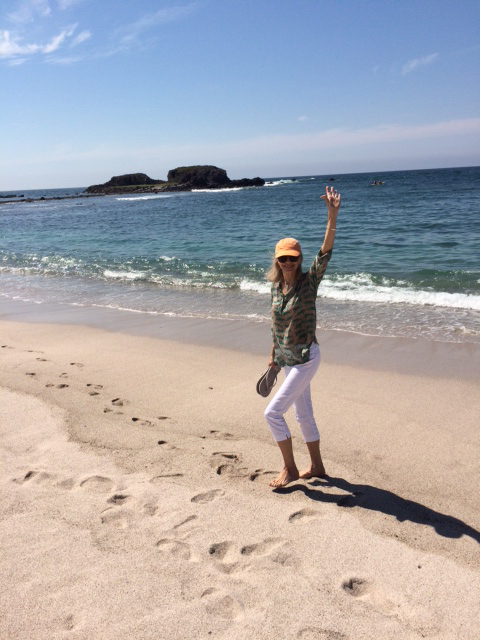 Hi from Nita from the beach at Palmasola in Punta Mita, Mexico in March. Amazing trip and two shows with great musicians & friends Jim Salestrom, Nolan Gasser, Terry Miller, and Marcus Lovett, all thanks to Jay and Mollie Precourt.
---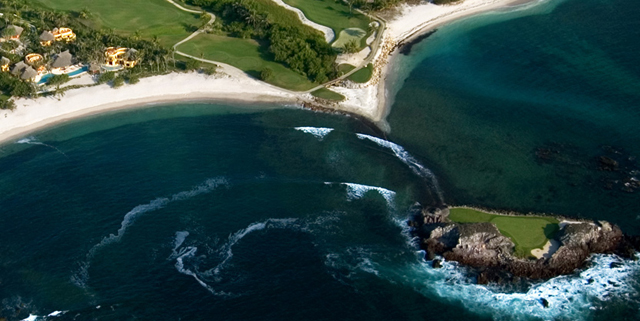 One of the hardest par 3's ever, at Palmasola. You hit over the ocean and can only drive over to your ball when the tide is out. Salestrom parred it; I took a 6.
---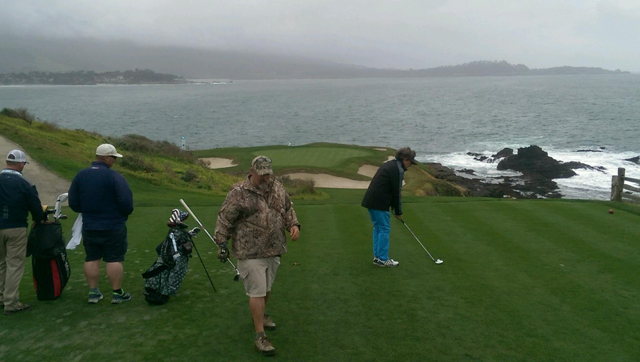 Larry The Cable Guy and Mule Deer on #7 at Pebble Beach. It was our practice round and we both hit the green, the only time all week.
---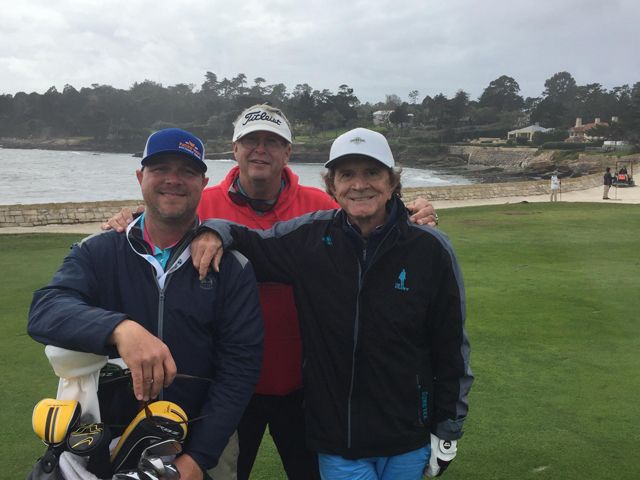 With my caddie David Morgan and production manager Mike Grimm on #18 at Pebble after our practice round.
---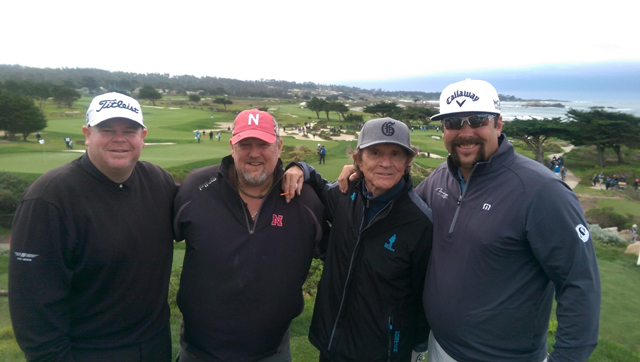 Our team for the week- Ray Otis and Larry The Cable Guy, and GMD with good friend and pro Andres Gonzalez (our fourth AT&T together). Andres made the cut but the team didn't. No one was surprised.
---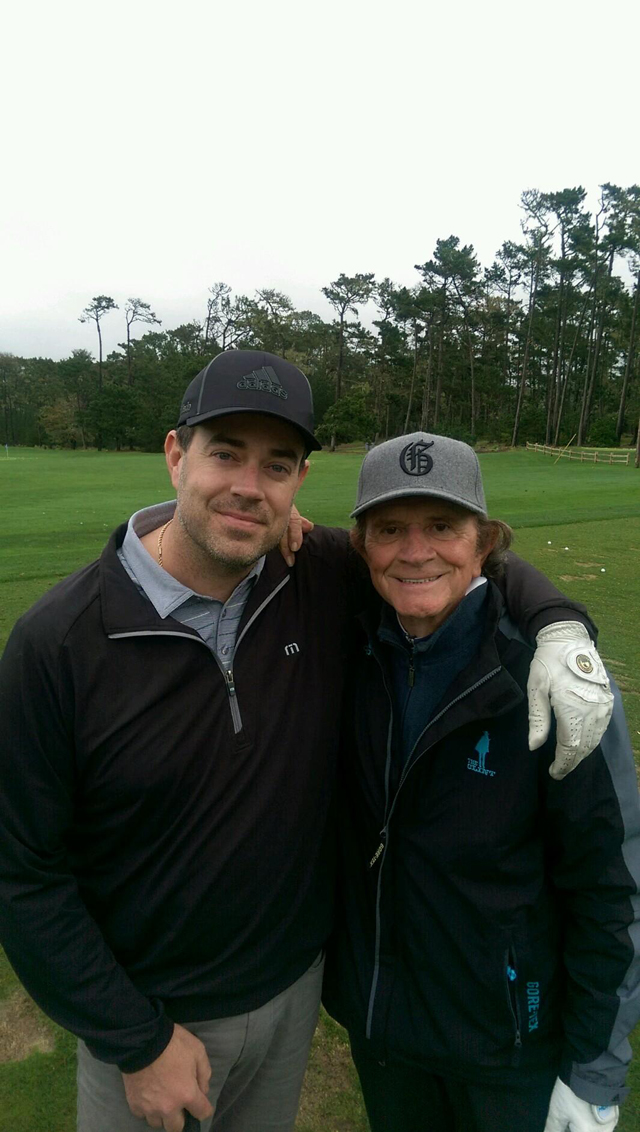 Carson Daly and GMD bonding on the driving range at Spyglass...weather just starting to turn ugly. No idea what we were in for.
---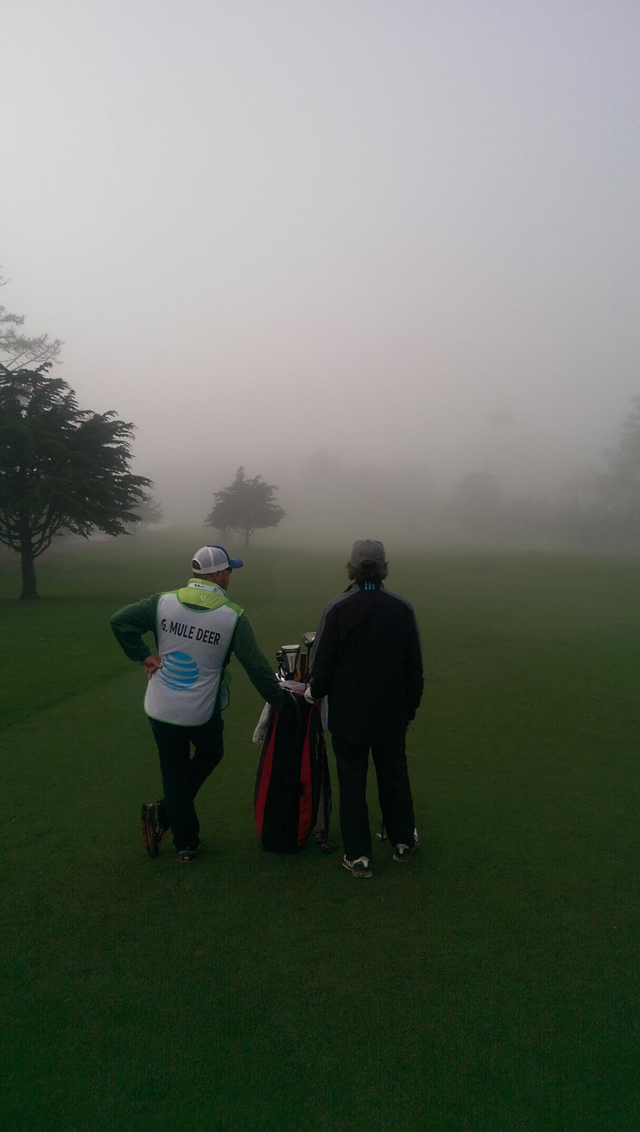 A foggy day at Spyglass. It took 3 hours for the first nine holes, then play was suspended! Had to come back and finish Saturday morning, then go straight over to Pebble for 18 more. For those of you that saw me scull my final chip on 18...I was toast. (and I had a show that night for AT&T. Don't think I've ever worked that tired!)
---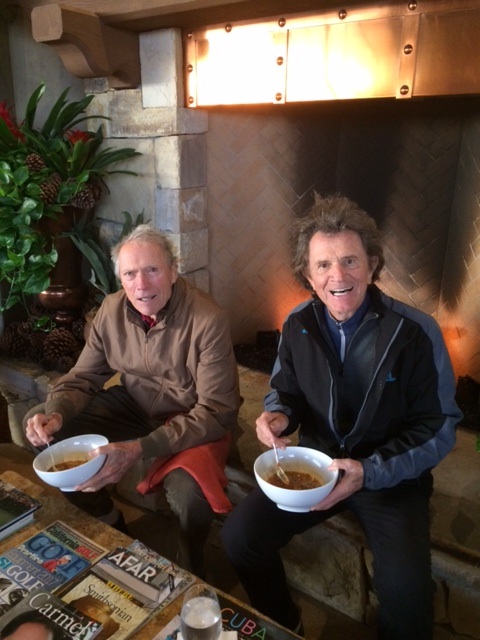 GMD and Clint got in 9 holes at Tehama after the AT&T. Weather still lousy but the soup was great.
---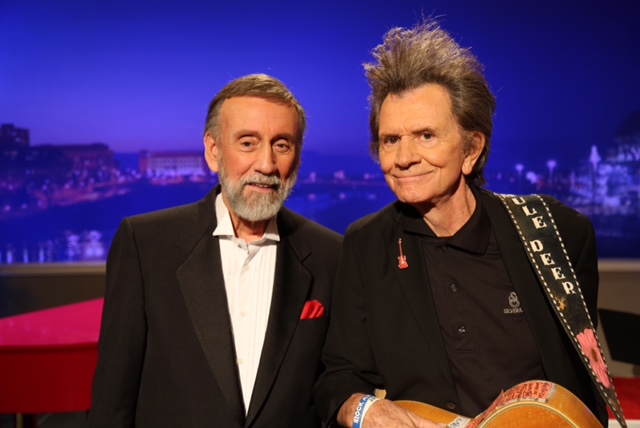 Gary taped a PBS series with Ray Stevens, to run this year. He taped his segment with Charlie Pride and Gary Morris.
---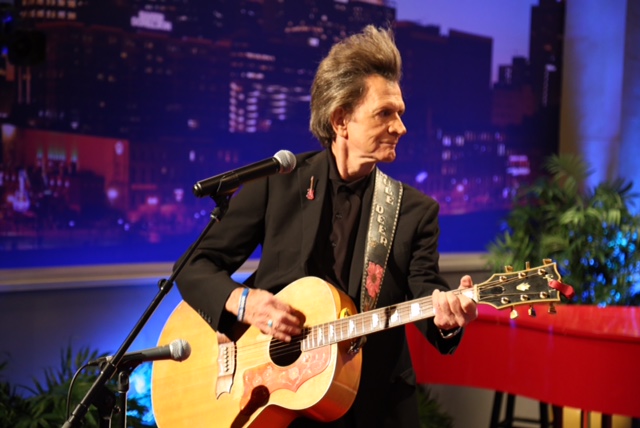 GMD singing Folsom Prison Blues with The Ray Stevens Band.
---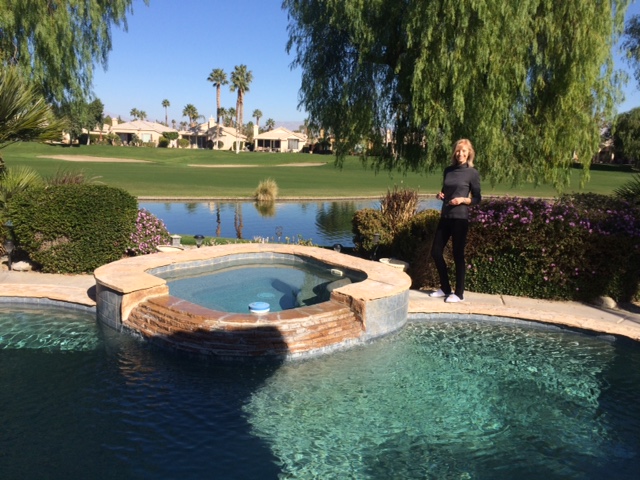 Nita at our Palm Springs rental house in January. Very nice! And no snow
---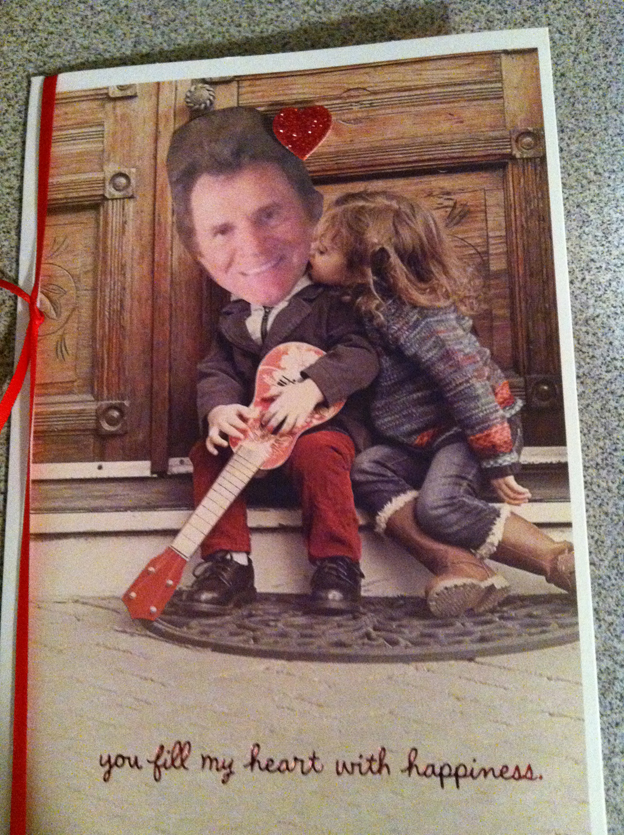 From Nita..Best Valentine ever!❤
---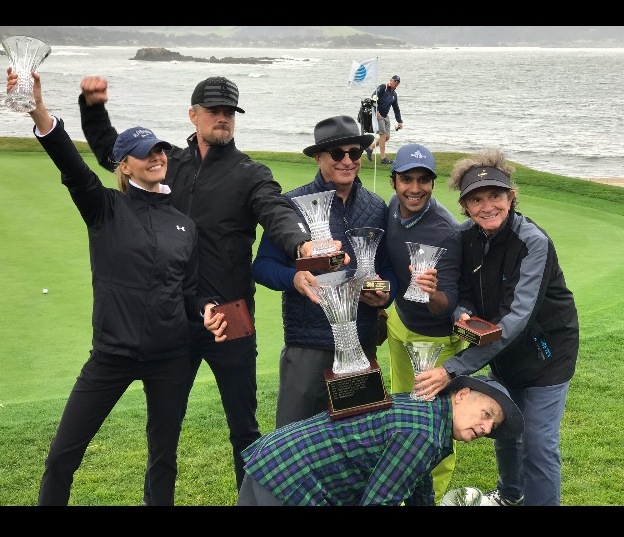 Team Murray won the 3M Celebrity Challenge at Pebble Beach on Thursday. The team: Kelly Rohrbach, Josh Duhamel, Andy Garcia, Kunal Nayyar, Mule Deer and his partner Bill Murray.
---