---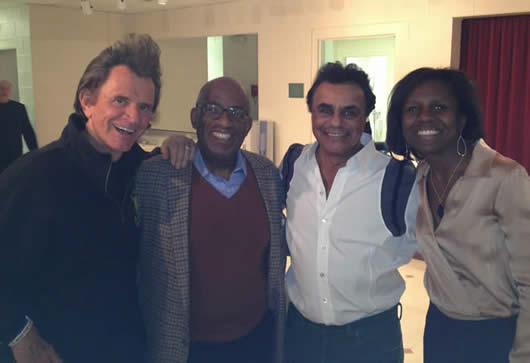 December 8, 2012
GMD, Al Roker, Johnny Mathis, and Debby Roker Dec. 8th backstage at the Akoo Theatre Christmas Show.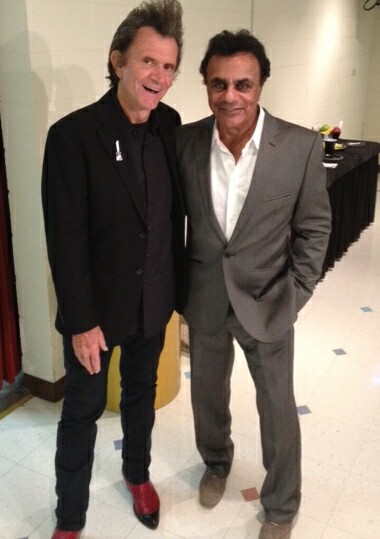 December 8, 2012
GMD and Johnny Mathis backstage December 8th at the Akoo Theatre in Rosemont, IL (audience of 4,000) marking my
20th year touring as a special guest with Johnny Mathis and the orchestra.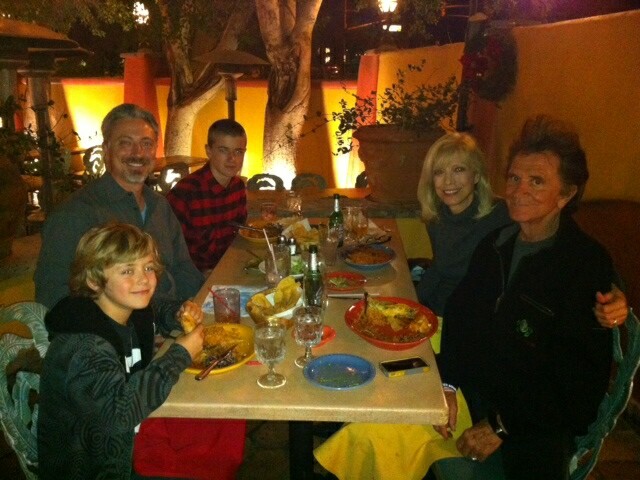 November 30, 2012
Nita's birthday dinner with the boys - Liam, Erik, Alex and Gary
Las Casuelas Nuevas in Rancho Mirage, CA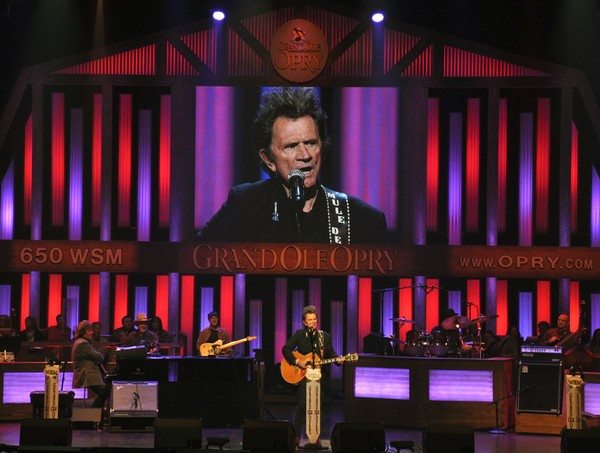 October 19, 2012 , 2012
Mule Deer ROCKED The Opry on Friday, October 19, with old friends George Hamilton IV (host), Jim Ed Brown, Jeanie Seeley, Charlie Daniels, Connie Smith, Jan Howard, and drummer Eddie Bayers.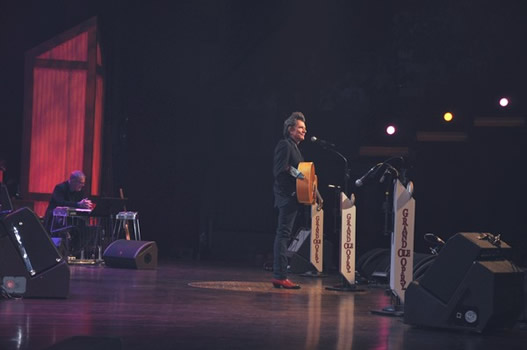 October 19, 2012 , 2012
Another Opry shot of GMD taken from backstage with the great Paul Franklin on steel guitar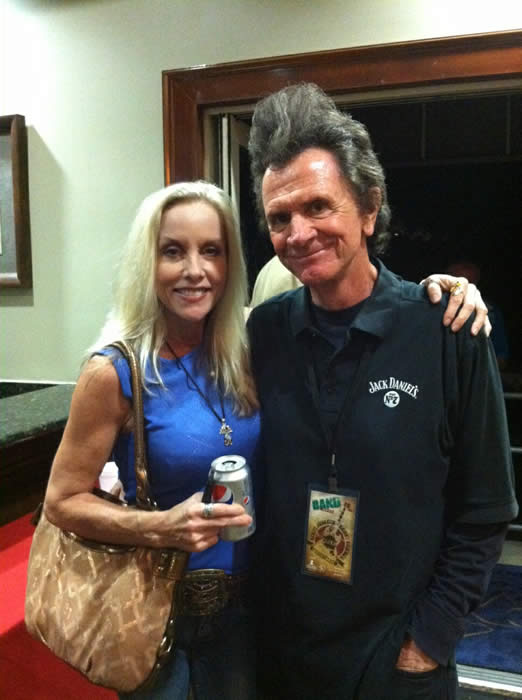 August 20, 2012
Cherrie Currie of The Runaways. I opened for The Runaways at The Whiskey A Go Go 36 years ago.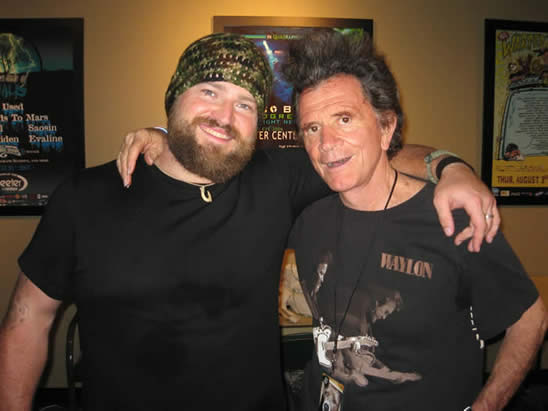 August 5 , 2012
Performed some comedy and Folsom Prison Blues with The Zac Brown Band
at The Buffalo Chip in Sturgis Sunday night Aug. 5th in front of 70,000.
Incredible...That's the good news....the bad news..someone stole my cell phone.
(and..it wasn't backed up)..Attention pals..I need your cell #'s!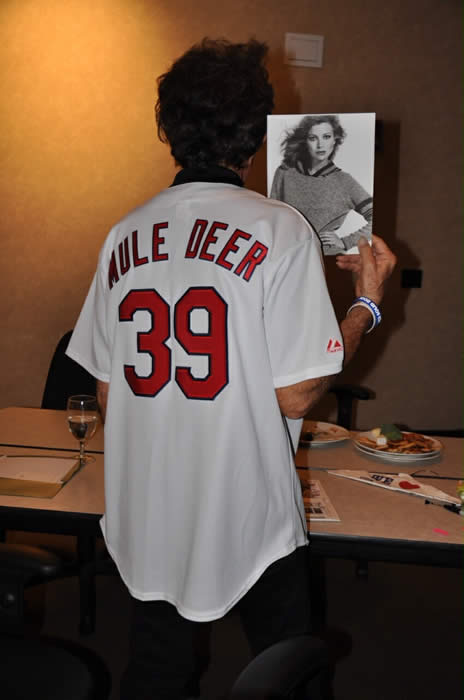 June 27, 2012
Nita perusing Mule Deers' new St. Louis Cardinals jersey in dressing room at PGA Nationwide event .
Victoria National C.C., Evansville, Ind.
Gift from Bill Frost and Ozzie Smith.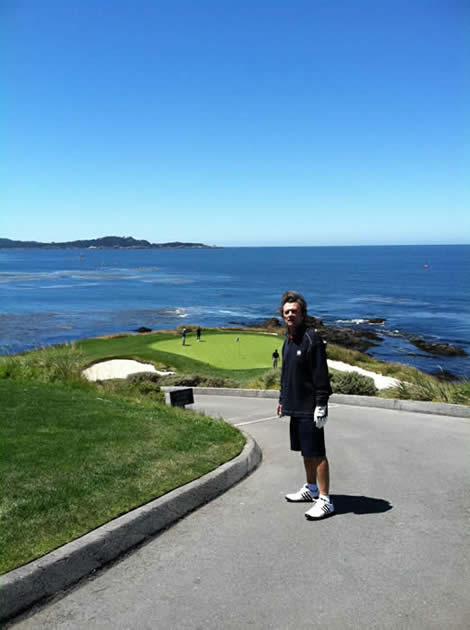 June 24, 2012
My only par on the front nine at Pebble Beach...8 iron into the wind 100 yards. Ara Parseghian Notre Dame event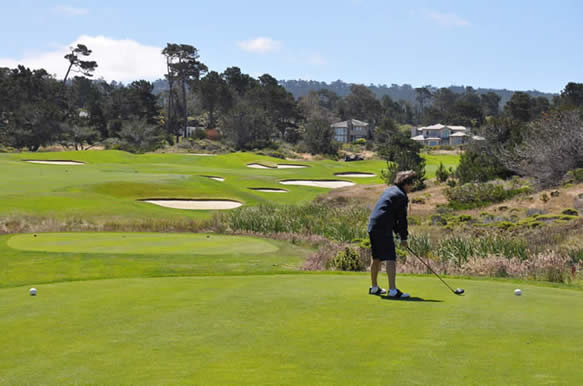 June 23, 2012
18 handicappers nightmare...
Spanish Bay Notre Dame Parseghian Classic Pebble Beach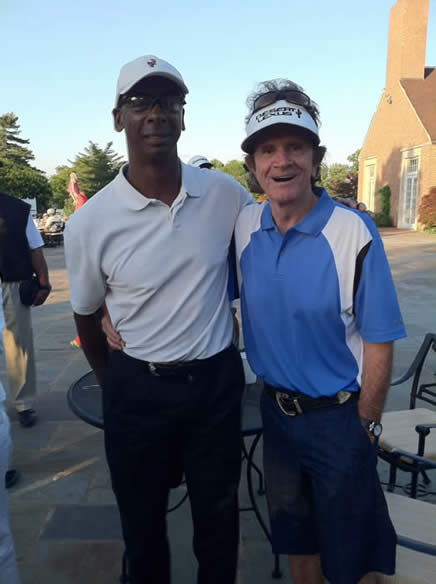 May 21-23, 2012
St. Louis Cardinal star Willie McGhee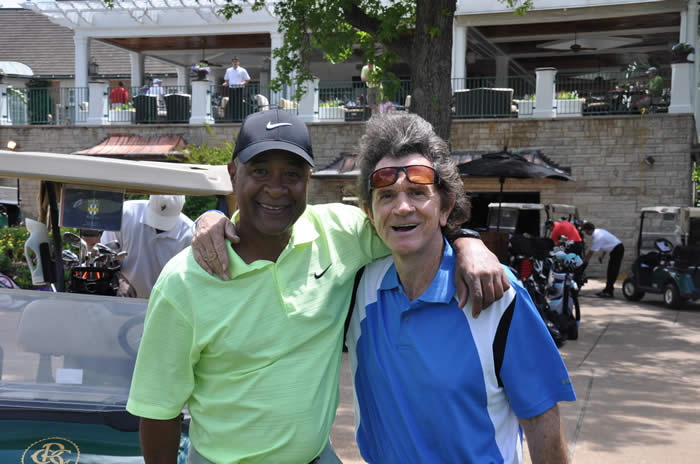 May 21-23, 2012
With Major League Baseball HOF shortstop Ozzie Smith
at The Ozzie Smith golf and charity event at Bellerive Country Club in St. Louis,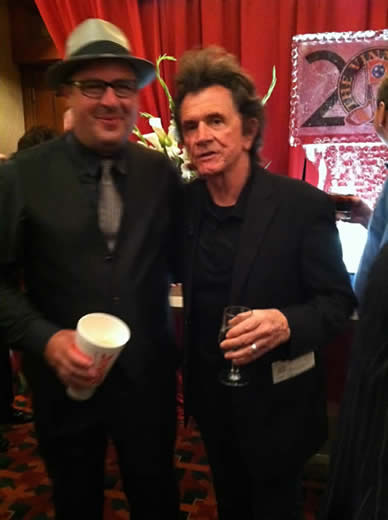 June 3, 2012
Al "Big Vinny" Capone and Mule Deer
at Vince Gill's The Vinny 2012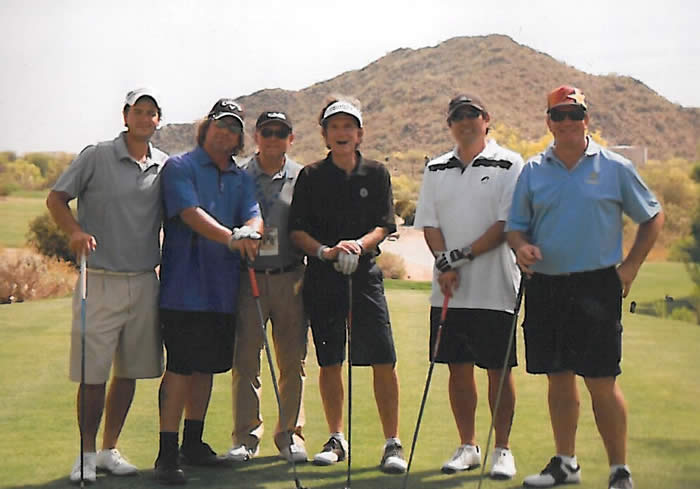 April 23, 2012
The first place team- Steve, Chip, Bob, Mule Deer, Mike and Paul.
The 15th Annual Alice Cooper Rock and Roll Golf Classic.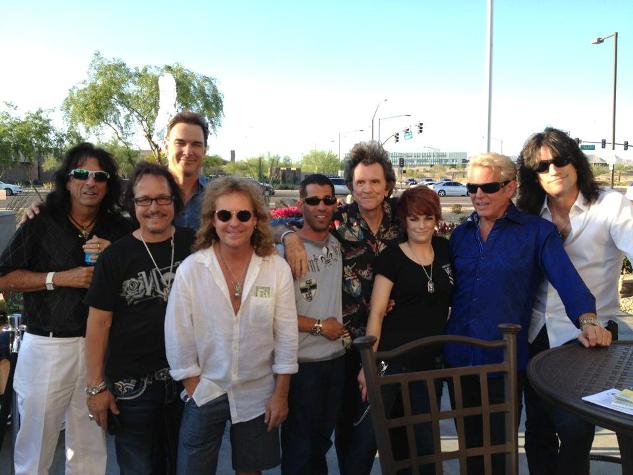 April 22, 2012
Who are all these people at the 15th Annual Alice Cooper Rock and Roll Golf Classic in Phoenix?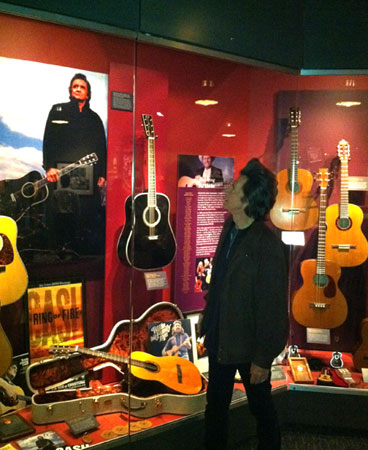 April 19, 2012
Gary Mule Deer visits the Johnny Cash exhibit at The Martin Guitar Factory Museum in Nazareth, PA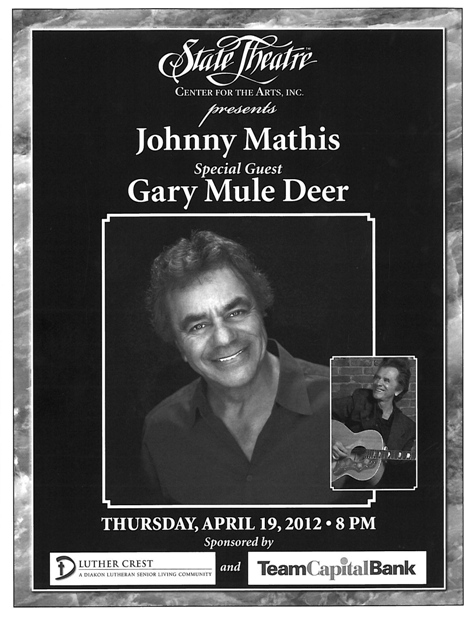 April 19, 2012
State Theatre, Easton, PA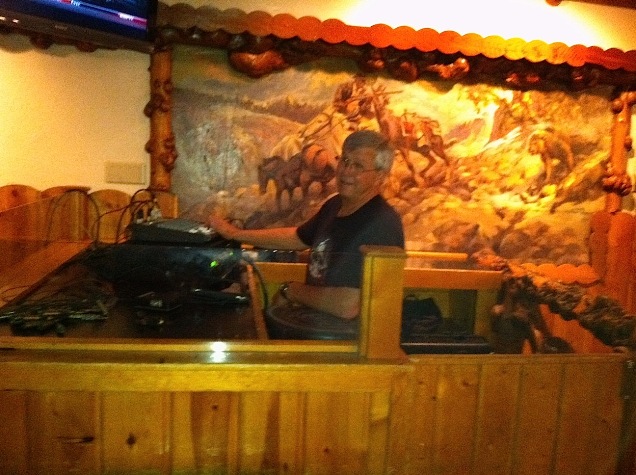 March 30, 2012
Production manager Mike Grimm in his sound and lighting corral at the Cowboy Bar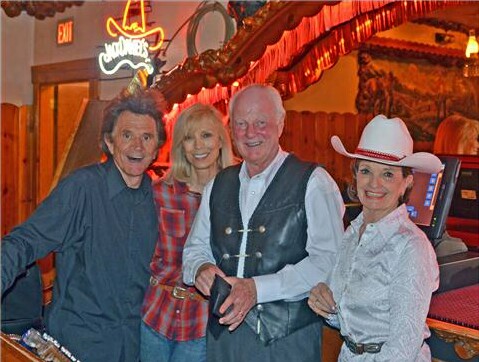 March 30, 2012
With Nita, Glen and Marilyn Nelson...my show for Glen's birthday bash at the Cowboy Bar, Jackson, WY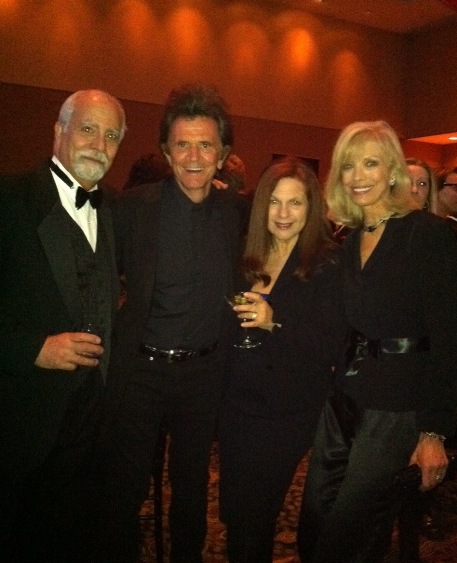 March 3, 2012
With the Bookins at the Sinatra Gala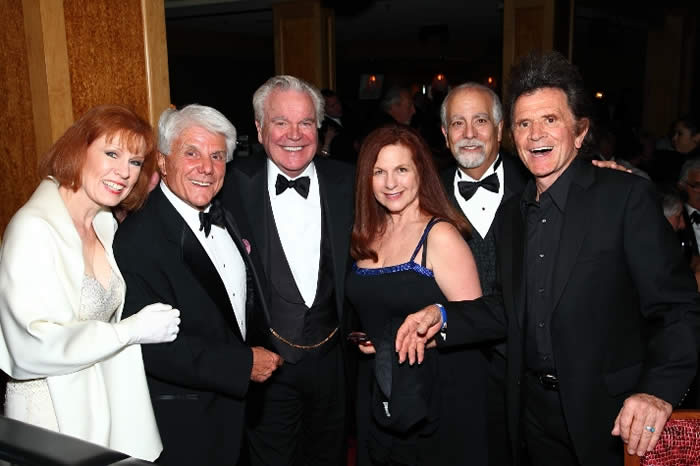 March 3, 2012
Melinda Read, Frankie Randall, R.J. Wagner, Barry and Kathy Stone Bookin and GMD
at the Sinatra "late party"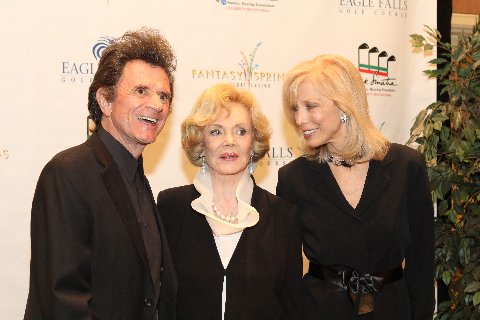 March 3, 2012
Gary, Nita and Barbara Sinatra at The Sinatra Golf Gala, Fantasy Springs Resort, CA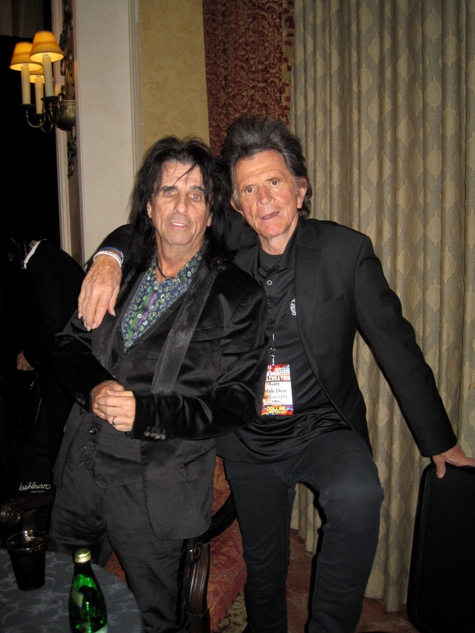 February 14, 2012
With Alice Cooper in Las Vegas at Dollar Loan Center fundraiser
January 8, 2012
With Johnny Mathis on the bus, Melbourne to Naples, FL