---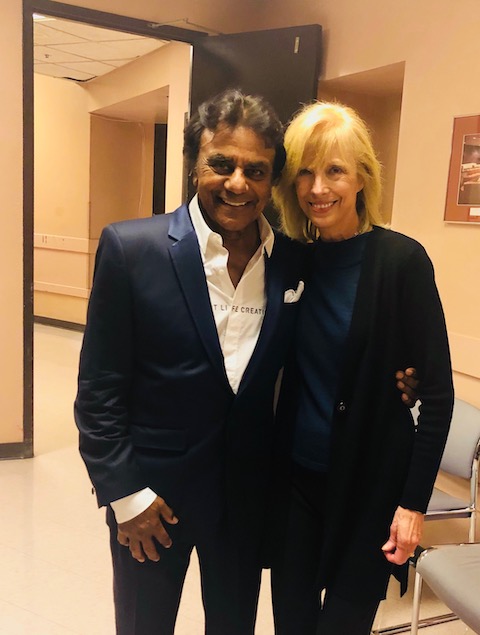 A great shot of Nita and Johnny right after the show.
---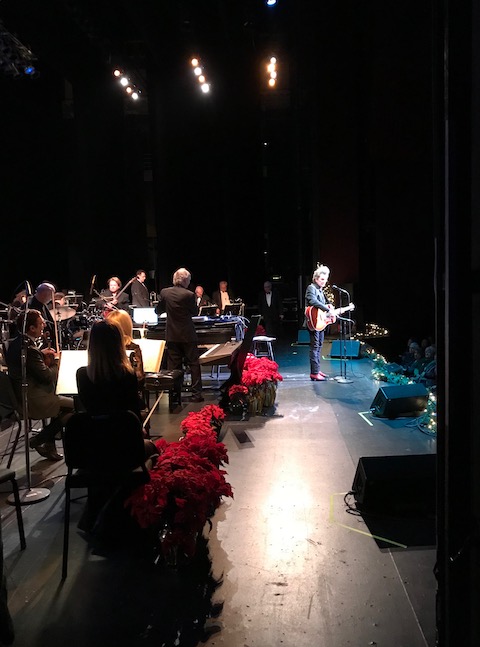 Final Christmas show with Johnny Mathis at The Segerstrom Center in Costa Mesa, CA with the 30 piece orchestra. Show was a smash and the audience could not have been any better. Great way to top off the year!
---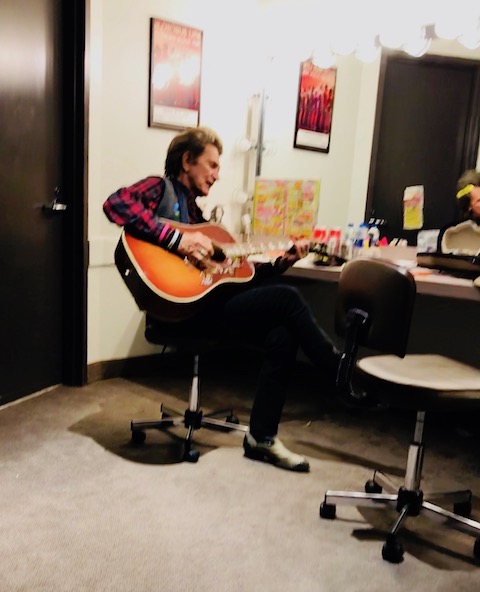 Mule Deer tuning up before the show in Costa Mesa, CA at The Segerstrom Center.
---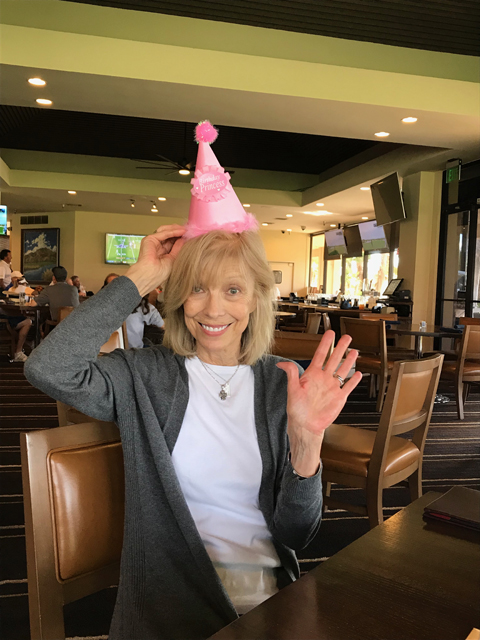 Happy Birthday to Nita today!
---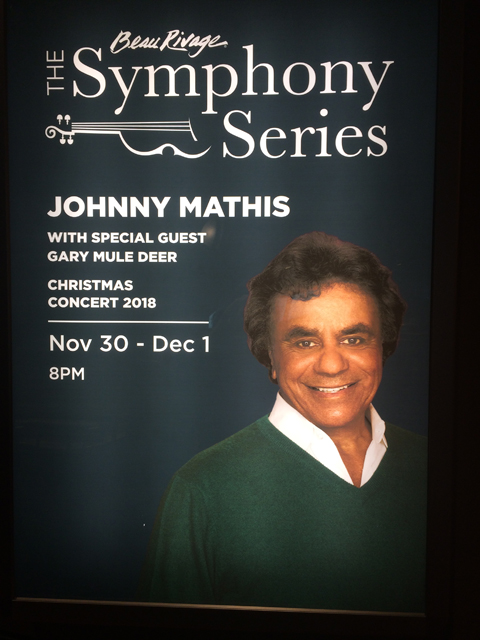 Merry Christmas Everyone!🎸
---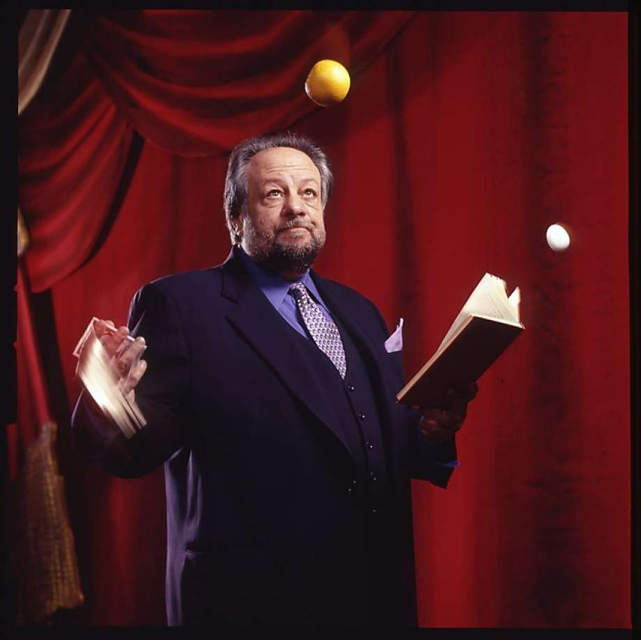 Lost an old friend Ricky Jay this week. Great memories of MuleDeer and Moondogg sharing the Bill with him in the early 70s in Denver and Aspen ..Most memorable was the first time he took the entire audience outside in Aspen CO and sailed a single playing card up and over The Hotel Jerome. Great magician actor and author. My pleasure to have known him all these years. Ricky you will be missed. GMD
---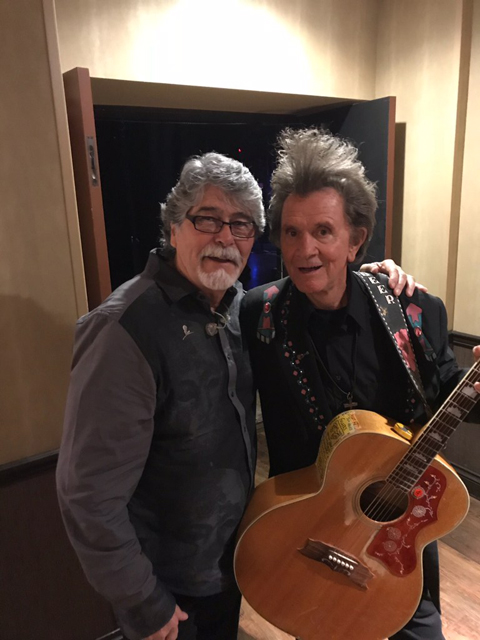 Randy Owen & Mule Deer backstage at The Opry. Alabama closed on Saturday night Once again, great weekend!
---




Orianthi really liked my 1967 Hummingbird.
What a great player and singer.
I've never been above the 5th fret.🎸😎
---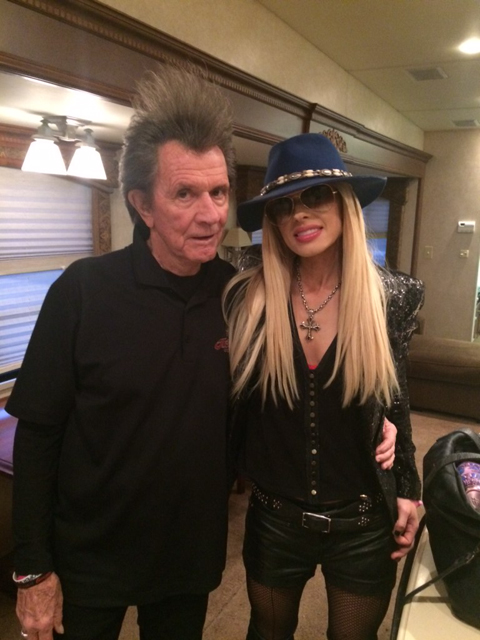 St Jude concert was great.
My friend Orianthi in the performers green room. She closed the show with another great blues player Ray Goren. I went on between The Doors ( Robby Kreiger and John Dunsmore Dennis Quaid was guest vocalist on a couple of tunes) and Chicago With Bill Champlin
---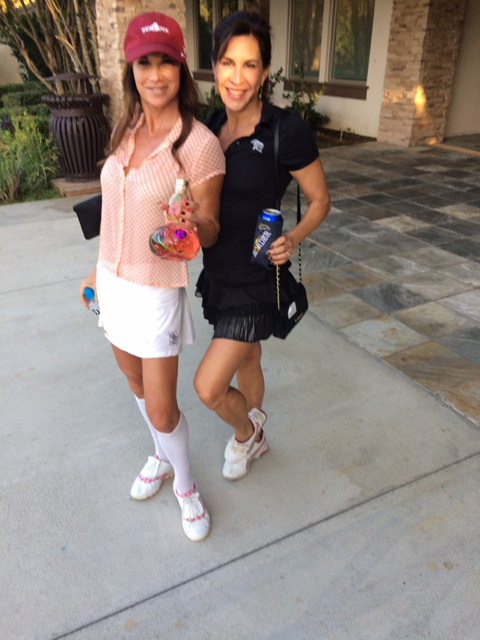 St. Jude's golf & concert fundraiser was great.
2 of my golf partners, Debbe Dunning of Home Improvement & her friend Elaine. We shot 56 but 49 won.
---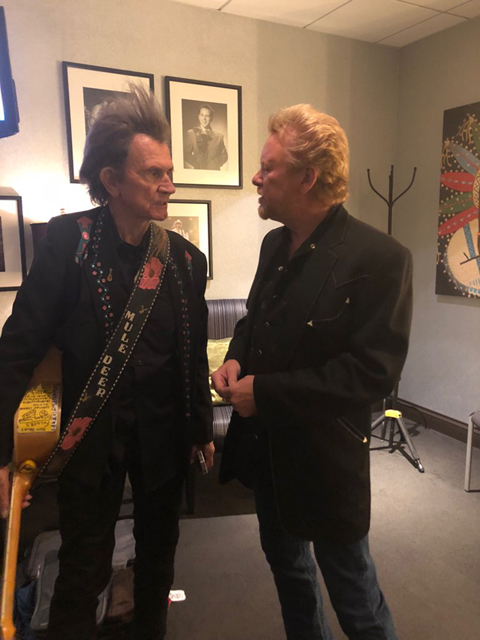 Saturday night at The Opry with one of my guitar heroes, Leroy Parnell.
---


October was a great month.
Two nights at The Grand Ole Opry, Friday night with old friend Carlene Carter.
---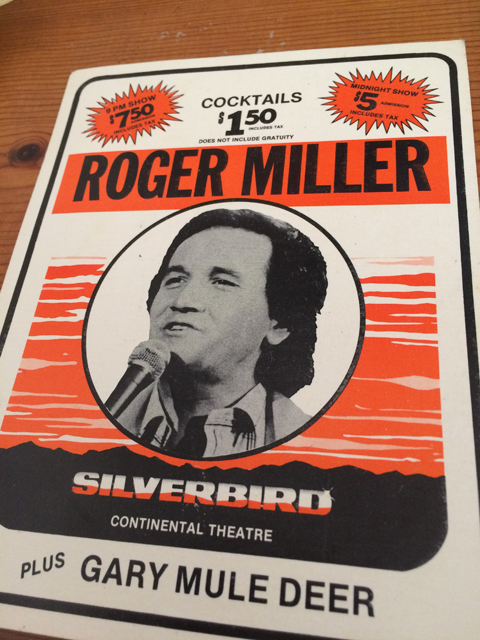 The Silverbird Hotel and Casino
Las Vegas 1980
Check out the ticket and drink prices from the good old days.
---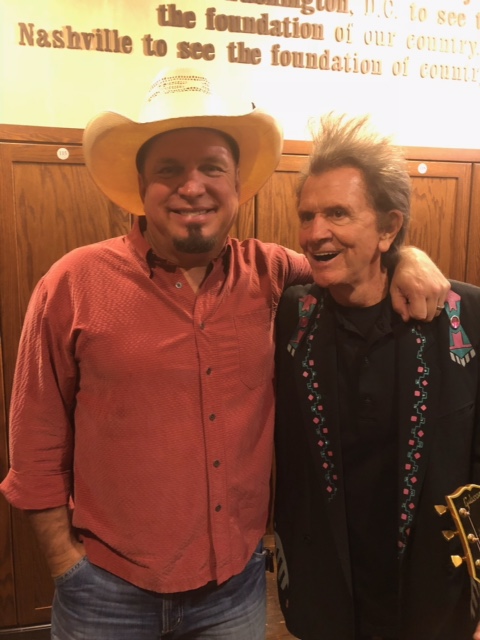 The man and the reason for 2 sold out shows on Saturday night.
Last time Garth Brooks and I had worked together was on Hee Haw in 1994.
What a talent and is real gentleman!
So...until next time this is Mule Deer saying stand by and stay tuned in... more to follow in a couple of weeks...
---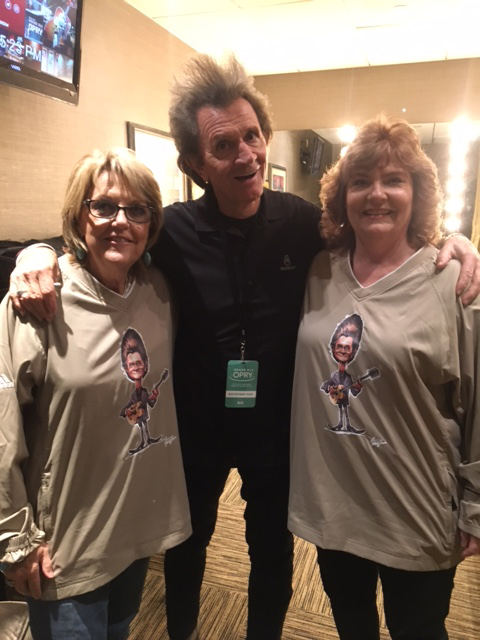 Elaine Crockett from The Vinny and Jackie Locker were there Saturday night wearing Mule Deer shirts for support.
How cool was that! They are the best.
---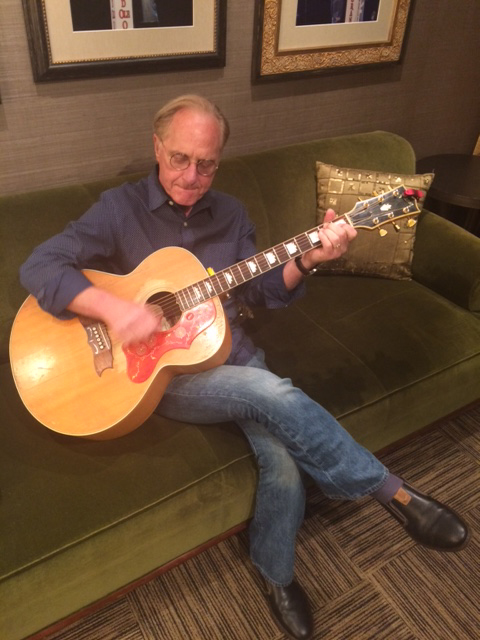 Mike Noble, another Martin guy from the Opry band dropped by for a tune or two on my Gibson. What's going on here?
---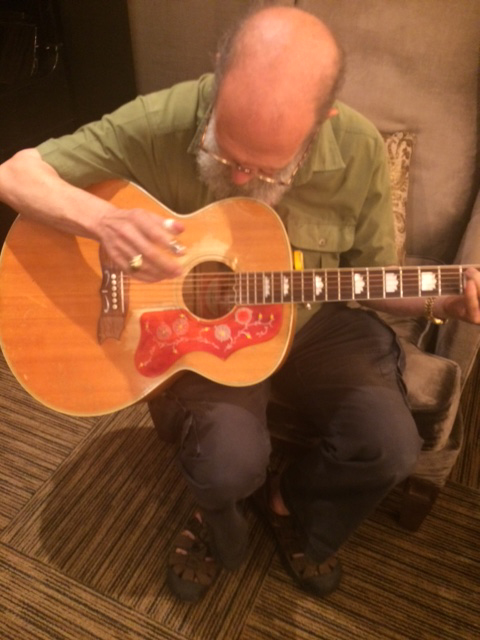 George Gruhn of World Famous Gruhn Guitars dropped by and picked out a few tunes on my J-200. George is a Martin man but likes my old Gibson.
---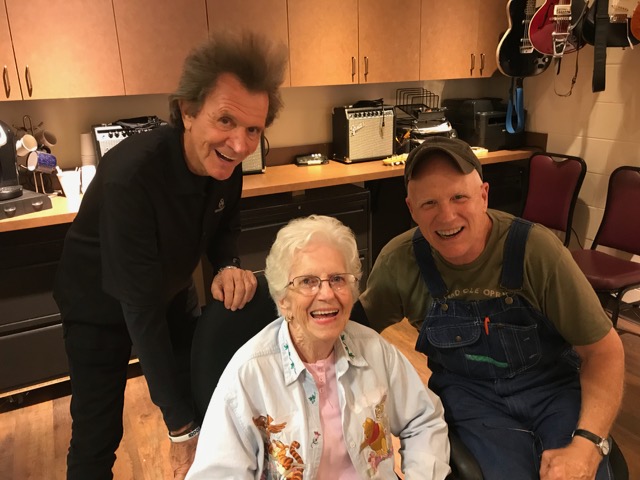 We were blessed all weekend to have Opry member Mike Snider bring his mom Ruby.
She is a real pistol, has great stories and keeps Mike in line.
---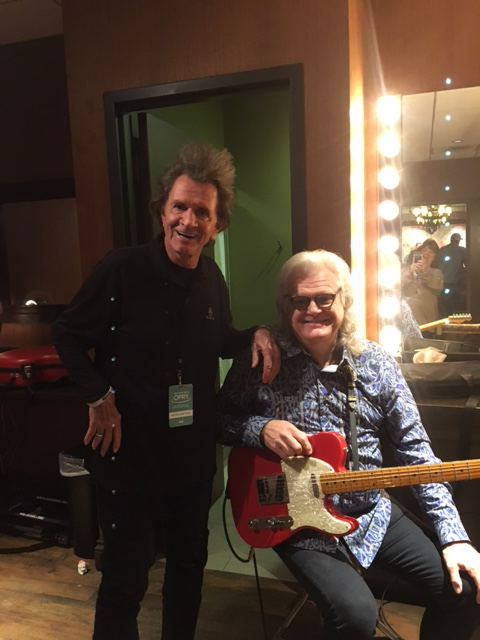 Saturday night with Ricky Skaggs. Great friend of many years and one of my favorite guitar players.
---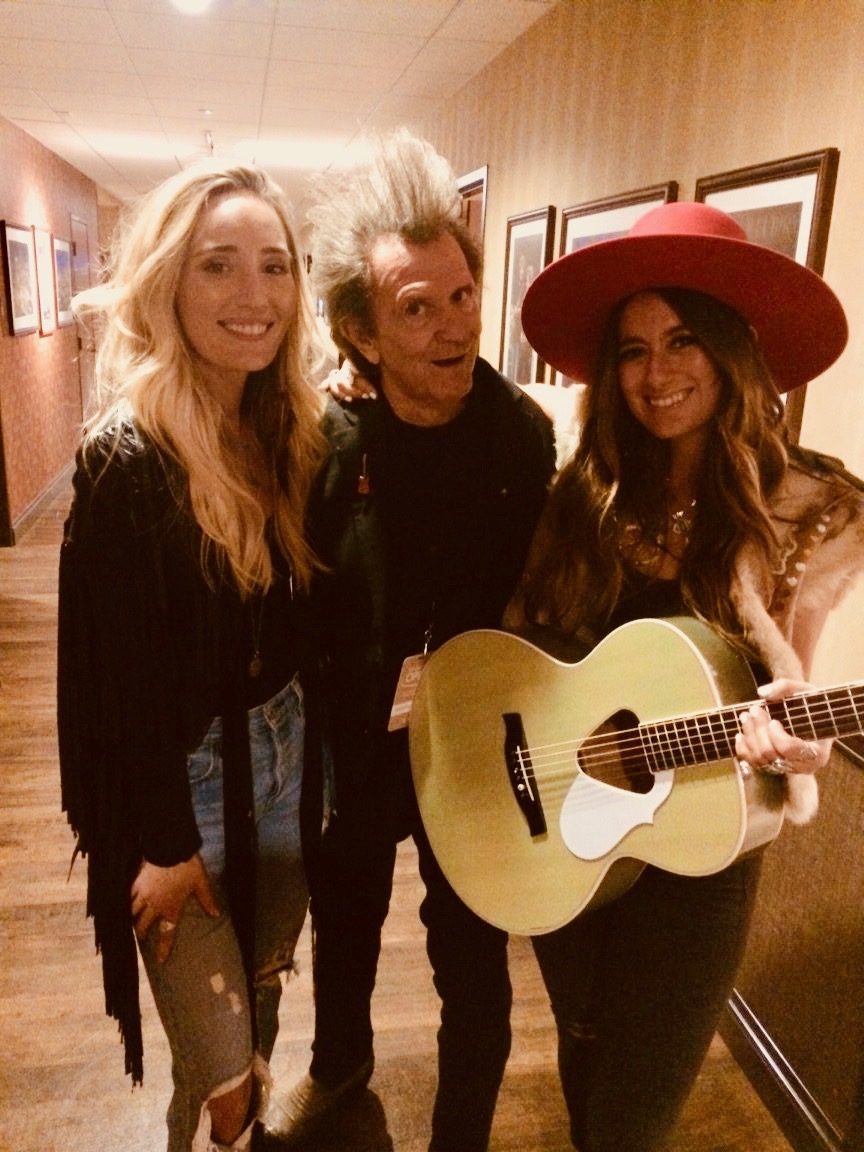 Friday night at The Grand Ole Opry with Sisterhood.
On the left is Ruby Stewart - daughter of Rod, &
Alyssa Bonagura daughter of Kathie Baillie and Michael Bonagura Of Baillie And The Boys.
---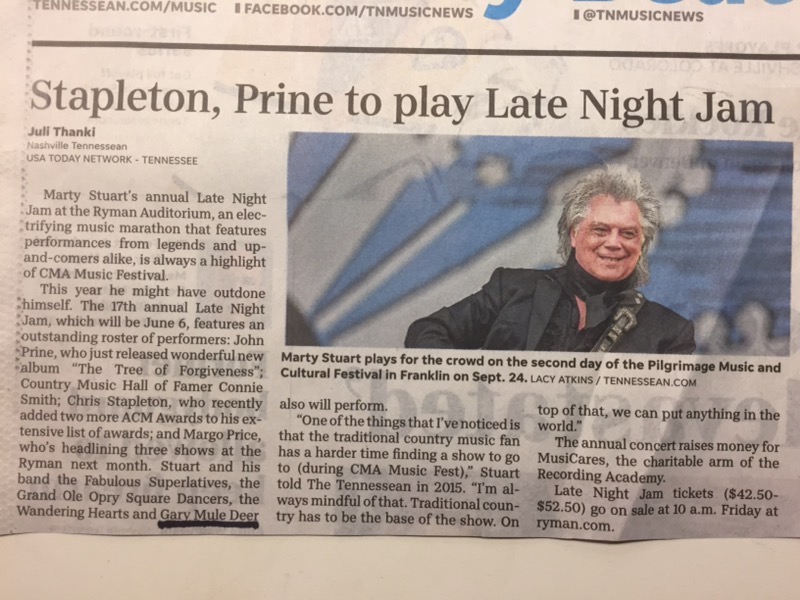 Tennessean article about Marty Stuart's Late Night Jam with Chris Stapleton & John Prine.
---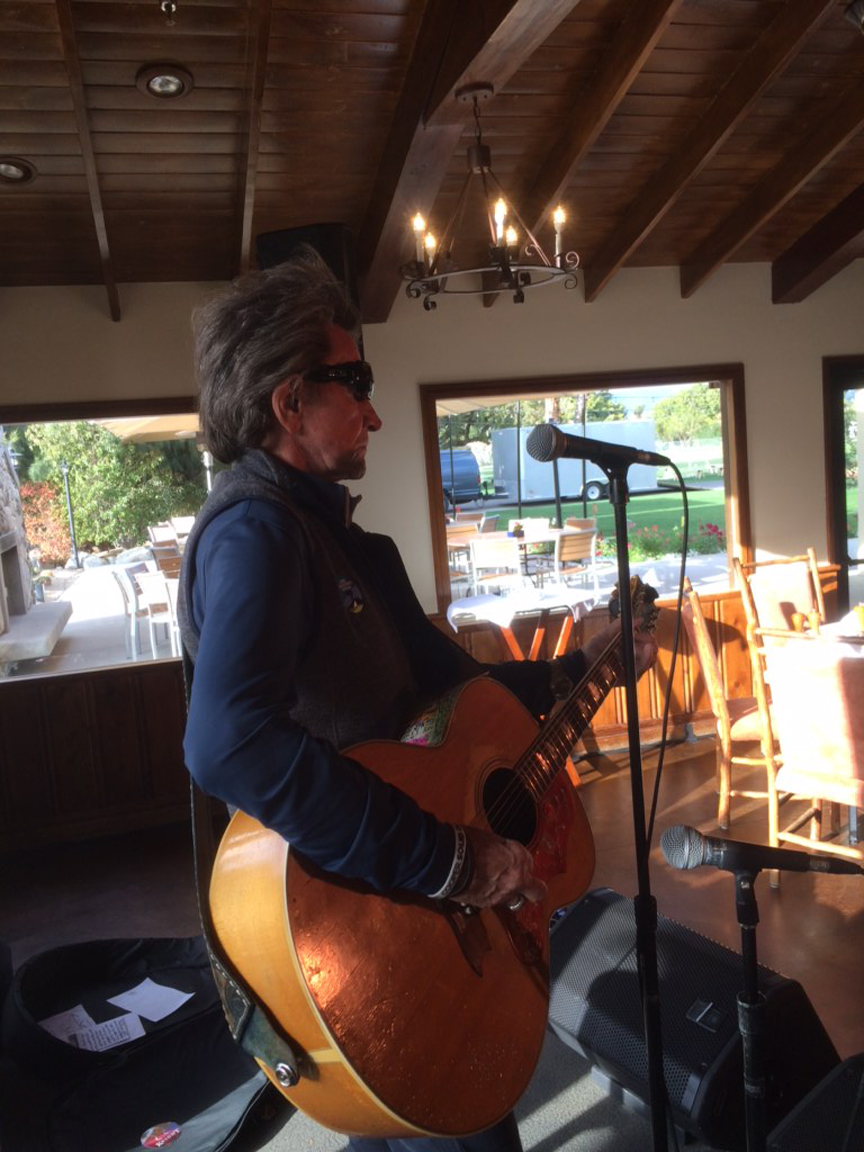 Sound check at Smoke Tree Ranch, Palm Springs Feb 28
Photo by Scott Rose of PFL Audio
Great Place!
Great show!
Great tech!
Great Audience!
---