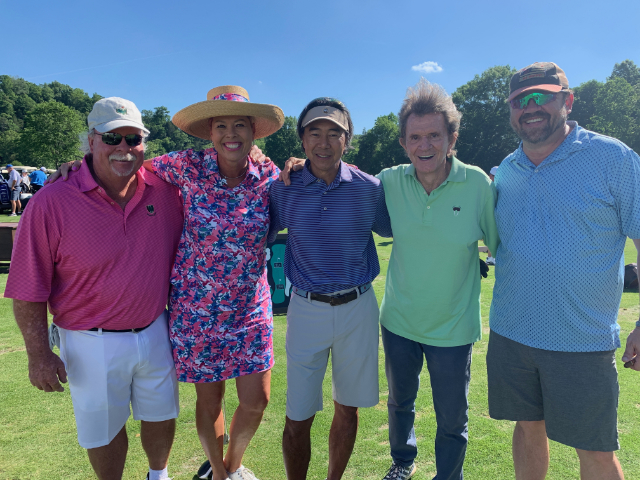 At Vince Gill tournament Monday, May 20
PGA Hall Of Fame golfer Craig Stadler; LPGA golfer Michelle McGann; Comedian Henry Cho; Mule Deer; and legendary singer, musician Dan Tyminski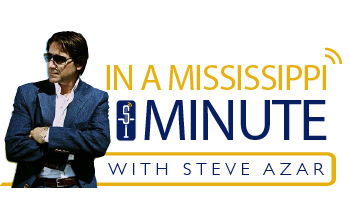 Catch my interview with Steve Azar on his podcast In A Mississippi Minute.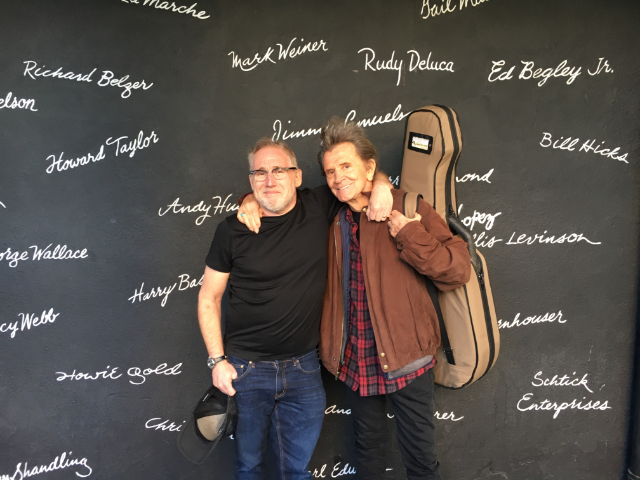 I shot a great interview on February 7 in LA with producer/director Mike Binder for Showtime's 5-part series on The History of the Comedy Store. Will let you all know when it airs.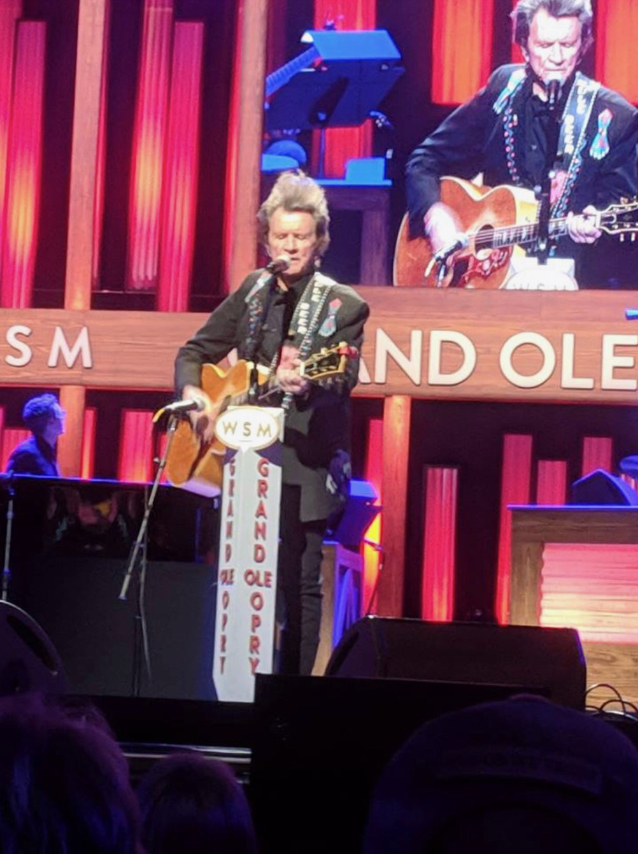 Photo from The Opry this past weekend.
Photo Courtesy: Trent Nelson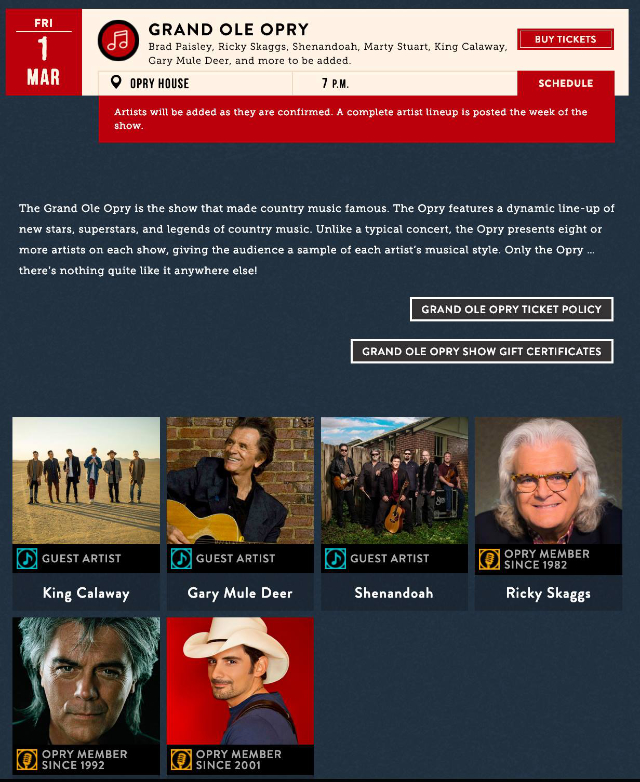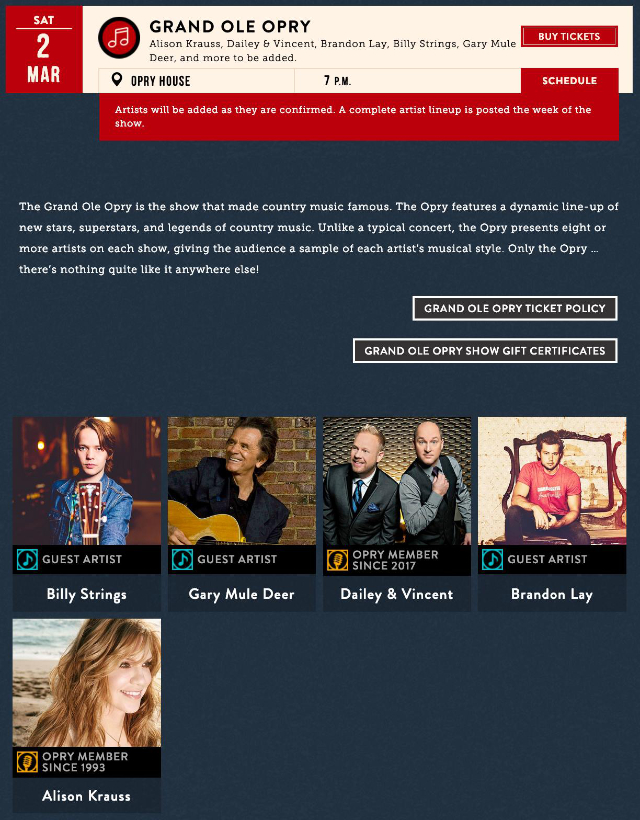 What a great lineup on March 1 & 2 at The Opry!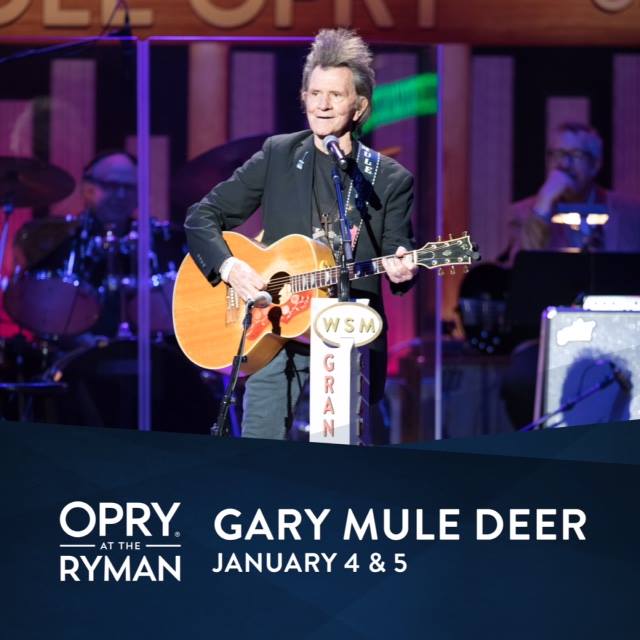 On the Opry January 4 & 5