With Joe Lynn Turner fromRainbow and Deep Purple
2 of my favorite groups of all time!!
What a night!
It's 10:30 pm, the show has been on for 4 1/2 hours and Alice still to go on!
I'm toast!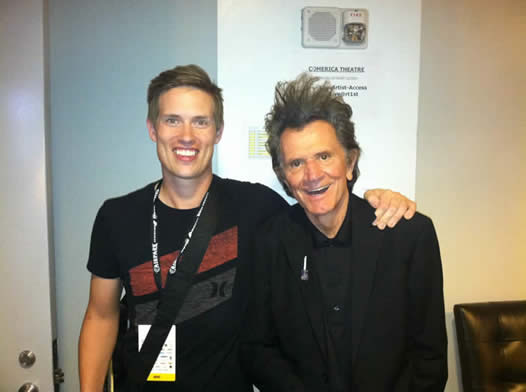 Just got offstage at Alice Coopers Xmas Pudding. My 5th year. I am in classic rock heaven tonight....doing Johnny Cash songs with everyone from Jonny Lang (pictured) and Nils Lofgren and Joe Lynn Turner to Mark Cordes,
NightRanger ,Co-op and The Alice Cooper Band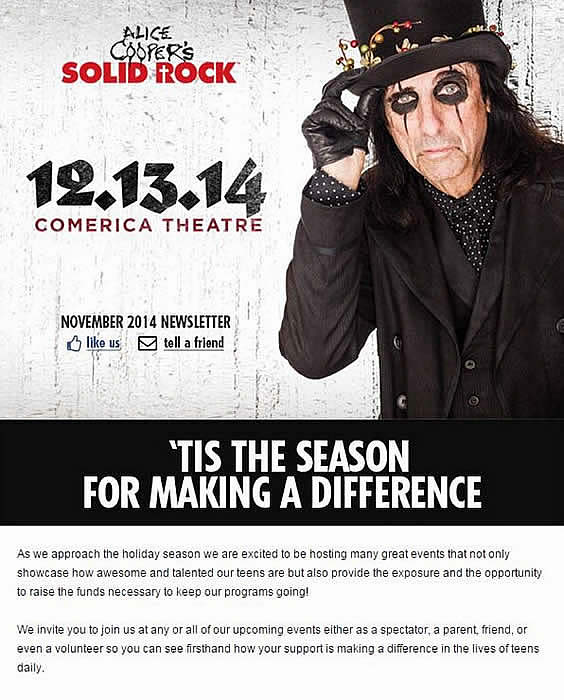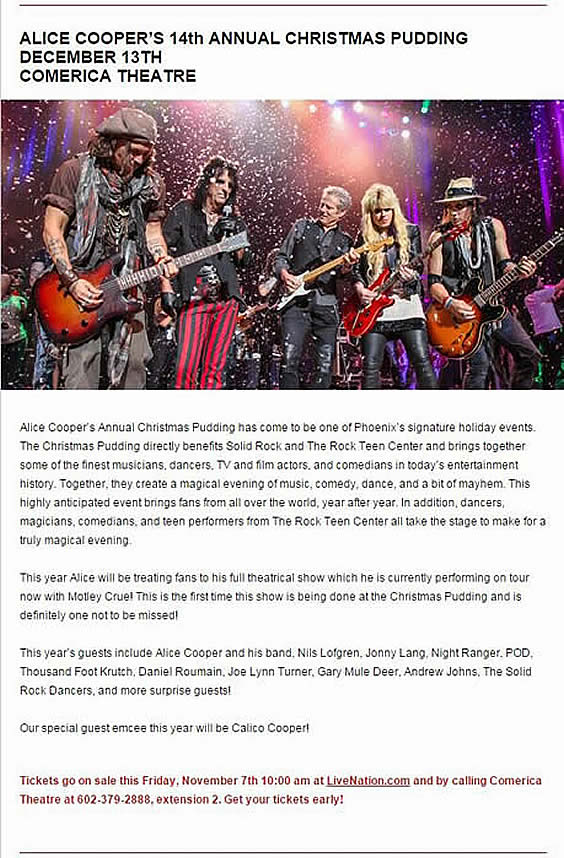 I am honored once again this year to be part of a Classic Rocker event!
Good times coming up in December!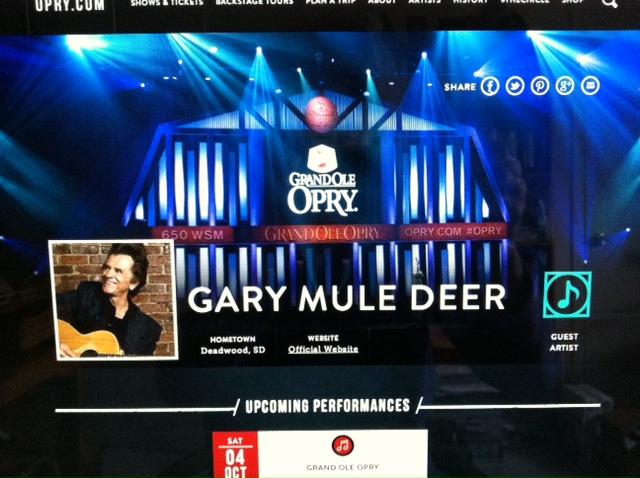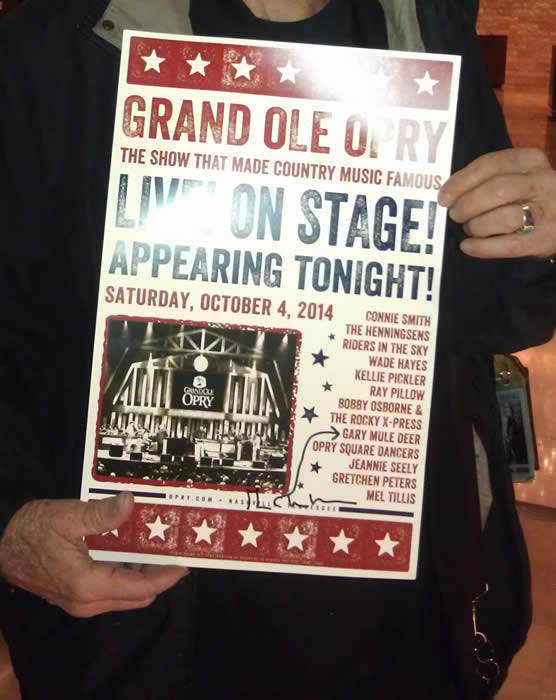 Did the Opry on October 4. Here's the proof.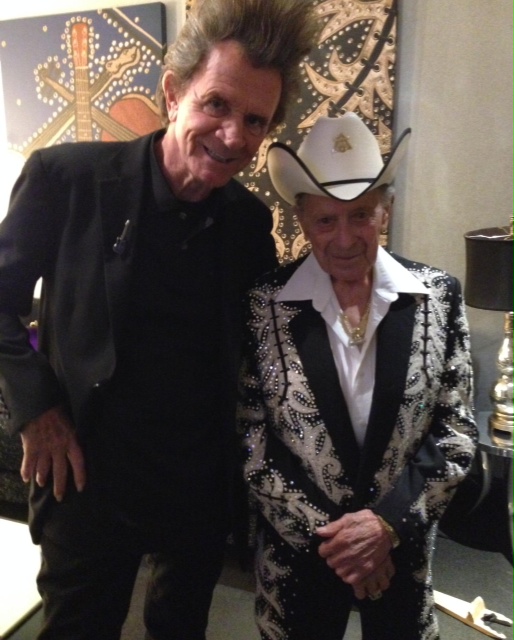 With Little Jimmy Dickens. Oldest member of the Opry at 94. He still rocks!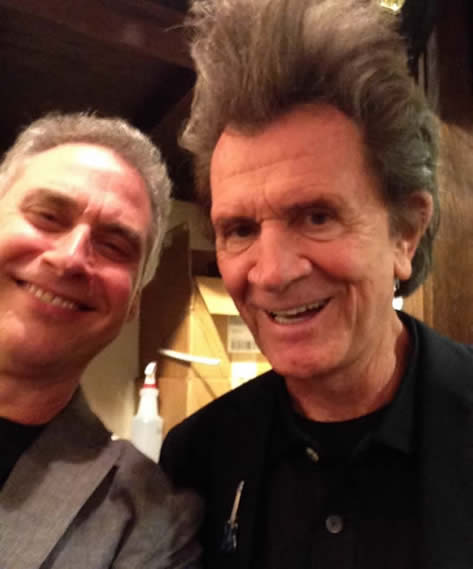 One of my oldest and dearest friends Randy Hart. Met when he was Roger Miller's musical conductor in 1977, we toured together in the 80's, and he's now the permanent keyboard player in the Opry band. Nice going Randy! We love you (and Theresa too).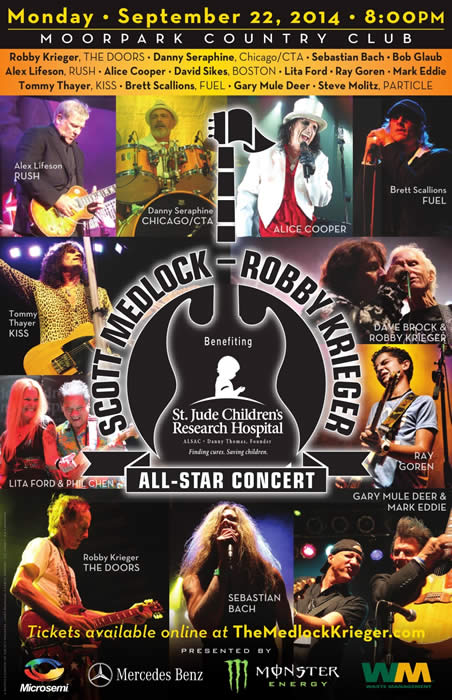 Robby Krieger/Scott Medlock rock and roll All Star Jam
After Muncie, IN with Mathis I flew to Anchorage, AK and joined PGA pro Craig Stadler, Johnny Miller, Ken Leister, and owner Rodger Glaspey at Rainbow King Lodge on Lake Iliamna. We flew in float planes to a different river every day. What an adventure!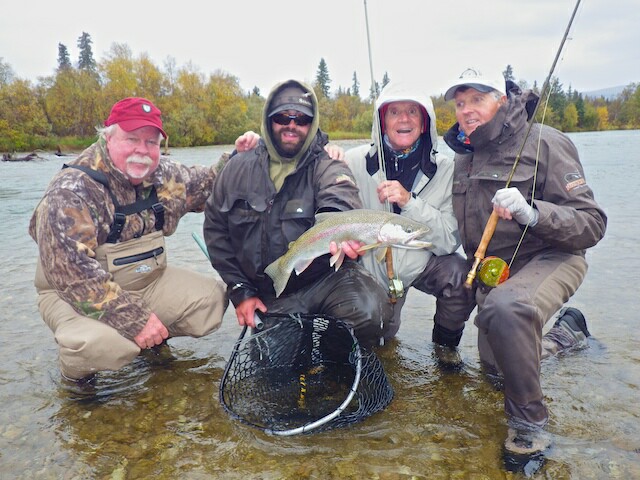 Craig Stadler, guide Seth, Mule Deer, Ken Leister on the Rainbow River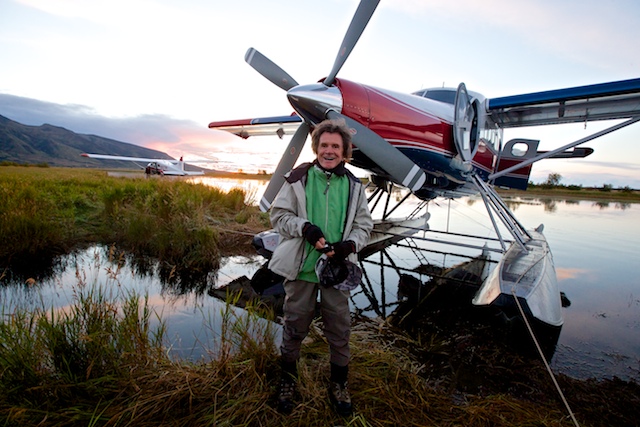 Sunrise on the Wolverine with our 10 passenger Otter. My favorite plane ever!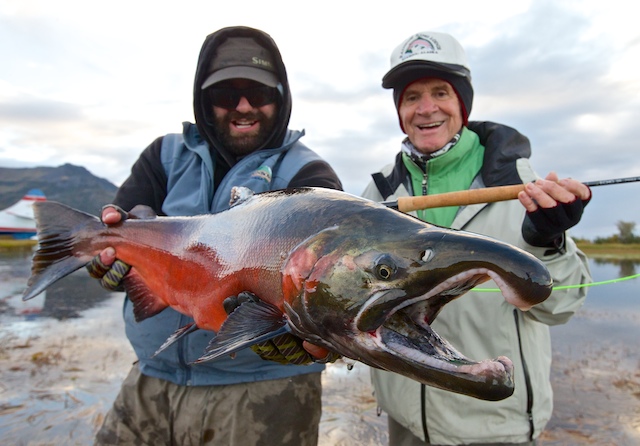 A giant Sockeye on his last legs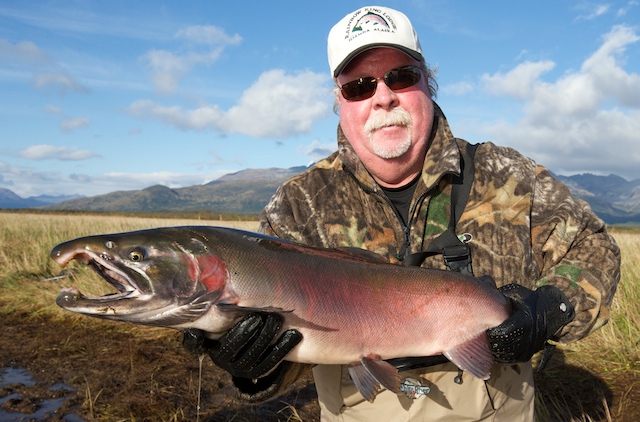 Craig Stadler with a big catch on the Wolverine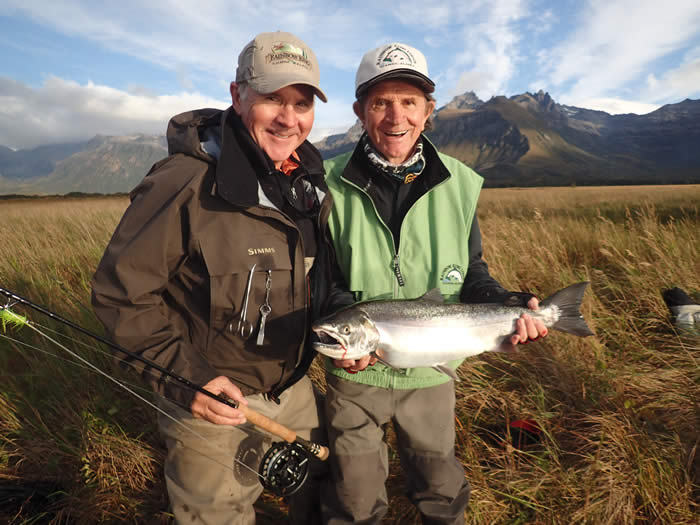 With Roger Glaspey and another monster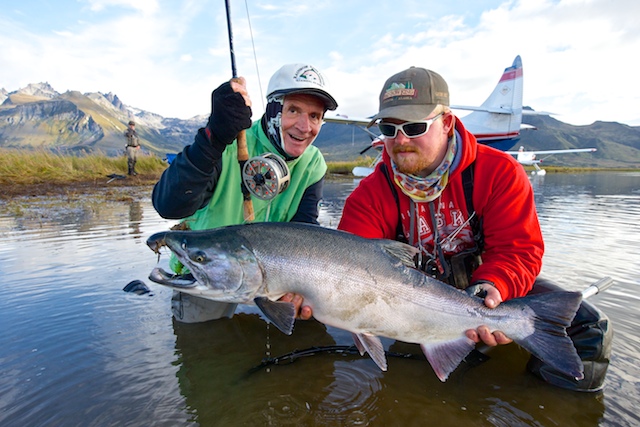 Big salmon. Good one!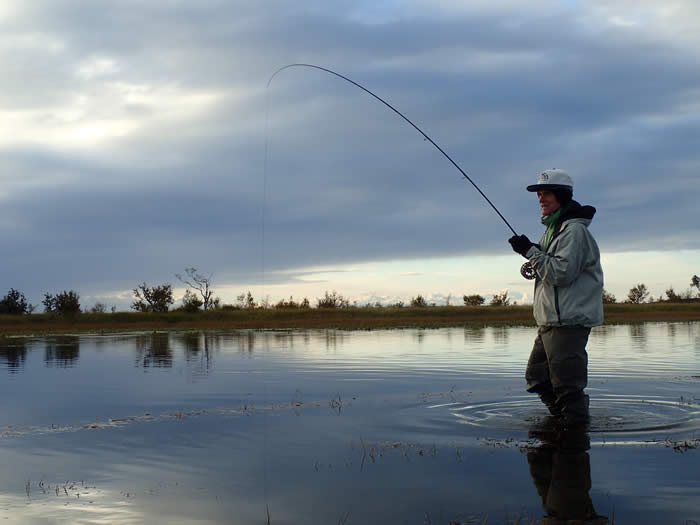 GMD at sunrise on the Wolverine. This is as good as it gets! (if a little early for me)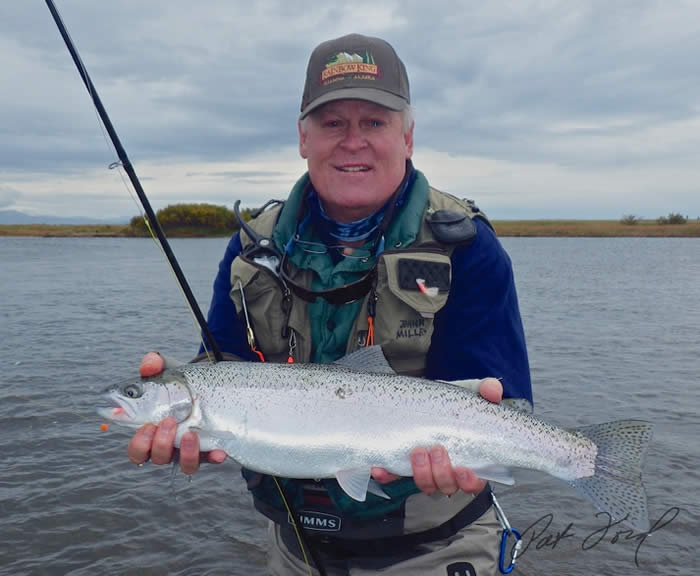 (Johnny Miller with giant Rainbow. NBC called him away early to do Ryder Cup interviews
and cut down his fishing time. Bummer!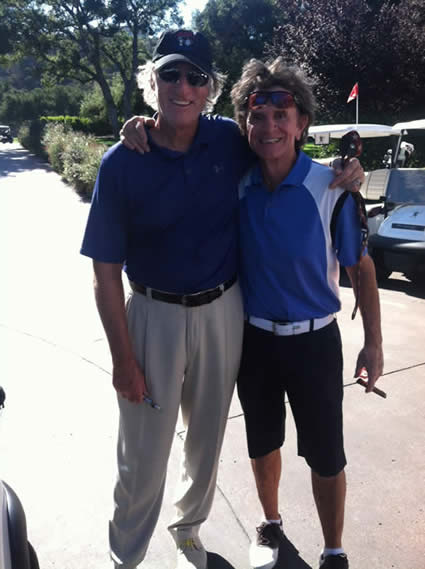 Met my old friend Craig T. Nelson at Sherwood CC today.
We met 44 years ago at The Comedy Store in LA 1970...really?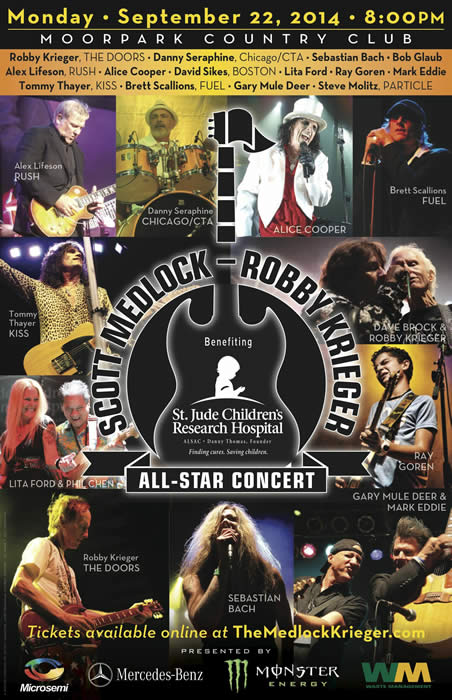 Great poster for the Scott Medlock - Robbie Krieger All-Star Concert on Sept. 22, 2014
What a night....
One of my favorite shows ever and what a band I had for Folsom Prison Blues...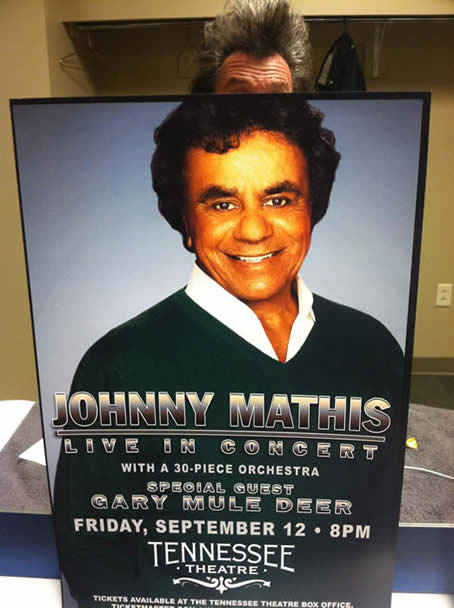 A post from the Tennessee Theater last night in Knoxville. One of the most elegant venues in the country. Our show was a smash and the Oliver Hotel as good as it gets....(spot Mule Deer in the photo and be eligible to win a free Buick).
On my way to Alaska today. Hopefully I will have some great fly fishing photos in a couple of days.....
Anchorage tonight and we fly into Rainbow King Lodge tomorrow.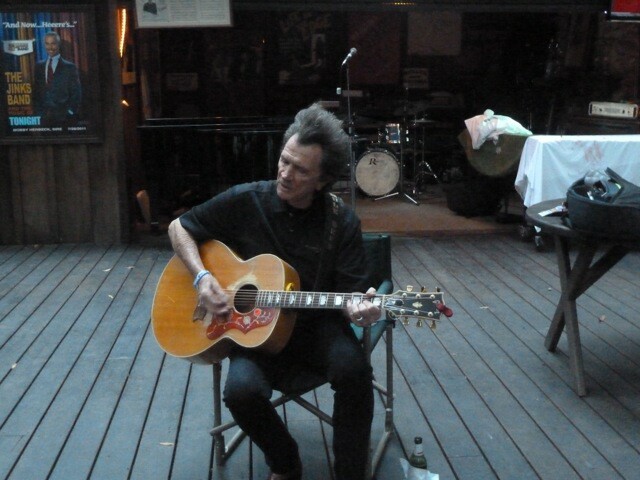 Mule Deer warming up backstage in NJ
Wow.. What a whirlwind of a road trip the last 10 days.
Flew to Newark on Aug 22 and performed with Johnny Mathis and orchestra at The Great Auditorium in Ocean Grove NJ on the 24th....then to Lancaster, PA and once again with J Mathis in Lancaster, PA... then I flew to Nevada and headlined a show for St Vincent's Catholic Charities of Reno...then back to PA with my production manager Michael Grimm at the Southern Rock Festival at Cove Haven Resort.
We did Friday and Marshal Tucker Band was Saturday.
then finally back to South Dakota on the 31st after 3 flights from Hell on Delta...
In other news, Nita recovering rapidly from her surgery last week and today...We sold our Jeep!!
Next stops:
Knoxville, TN
Anchorage, AL
Los Angeles
Harrahs in Lake Tahoe then HOME!
Cheers,
Mule Deers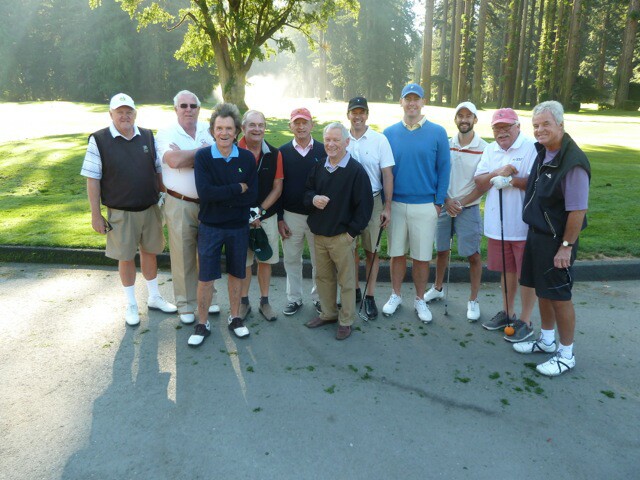 Mule Deer with all of his golf pals last week at Northwood CC in Monte Rio, CA
(Identify everyone in this photo and win a fabulous prize)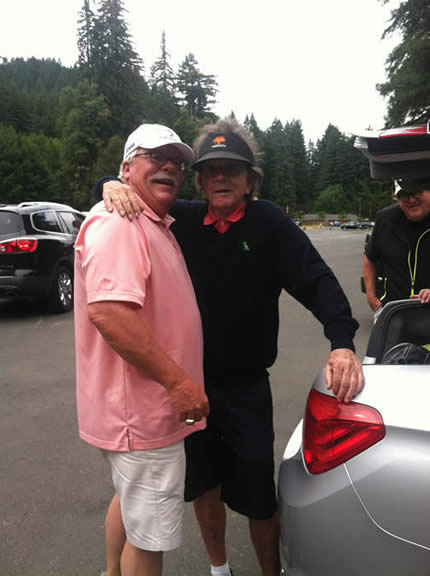 Roger Maltbie and Mule Deer last week after 9 holes at Northwood CC in Monte Rio,CA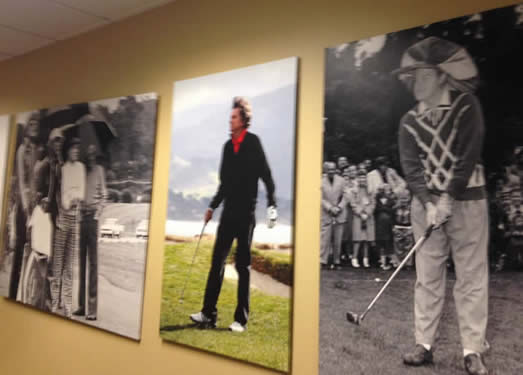 Mule Deer between Clint Eastwood and Bob Hope on the wall at AT&T Pebble Beach headquarters.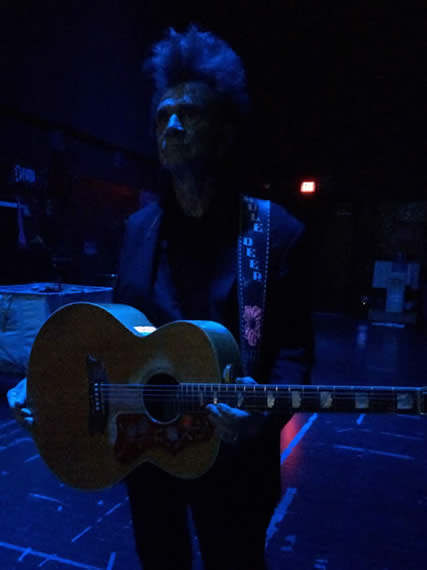 May 30, 2014
Backstage last night in Las Vegas with Johnny Mathis Just about to go on....
Smith Center For The Performing Arts
GMD and Tommy Thayer from KISS get a lesson on how to take a selfie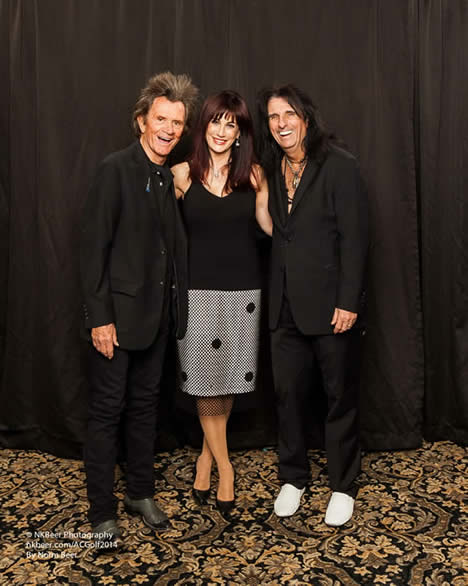 Mule Deer with Sheryl and Alice Cooper at the pairings party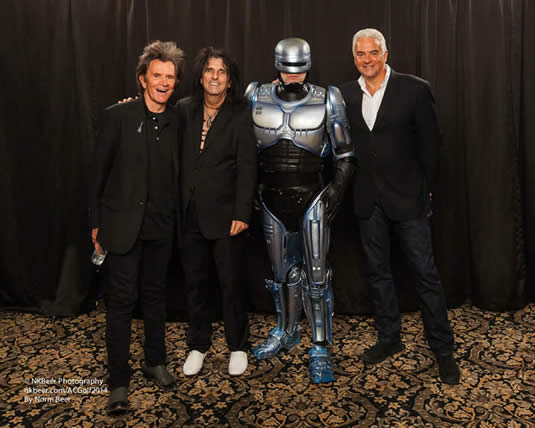 Mule Deer, Alice, Robo Cop, and John O'Hurley at Alice Cooper's Rock and Roll Golf Classic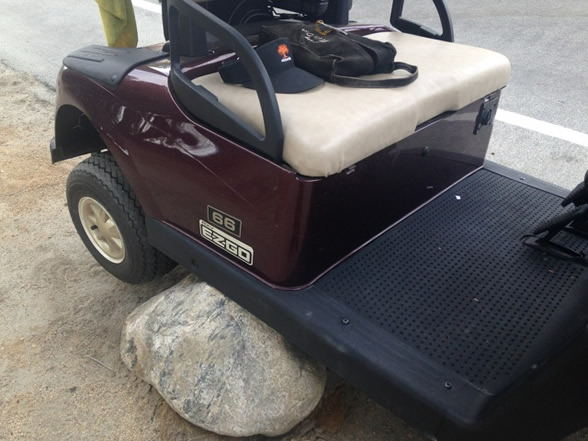 Don't do this!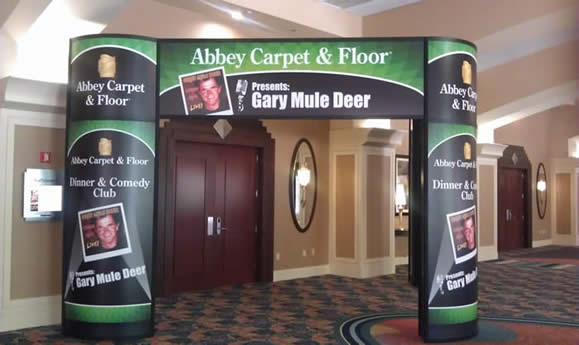 Last Saturday's show in Orlando.
It was a smash... 2 encores...even threw in a couple of new songs.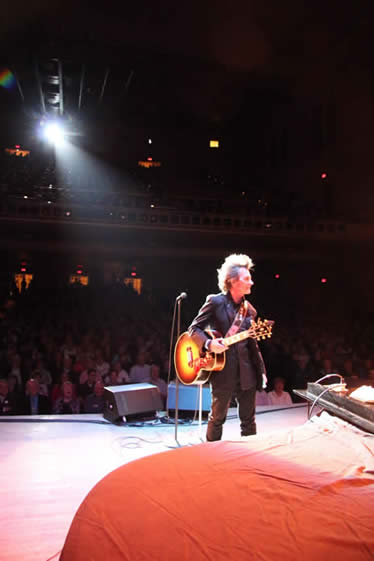 March 6, 2014
Mule Deer onstage at The Capitol Theater in Wheeling, WV
Mohawk lighting effects courtesy of Stacey Westbrook!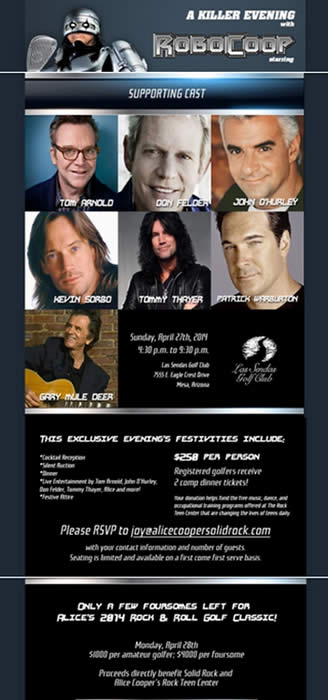 Really looking forward to Alice's charity golf event this year...
plus getting to sing "Folsom Prison Blues" with some of my favorite rockers!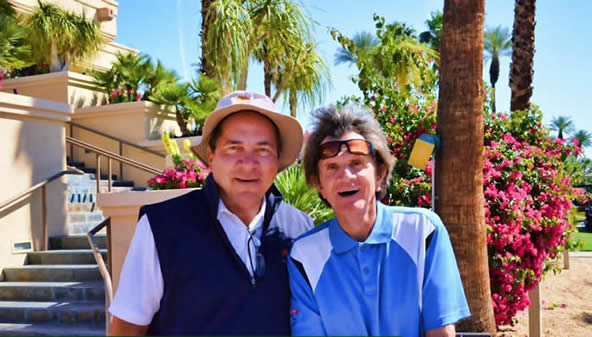 Partnered up with old friend Johnny Bench at Mission Hills CC...we were first off at 8 am on The Palmer Course and pretty much had it all to ourselves. We had a great time!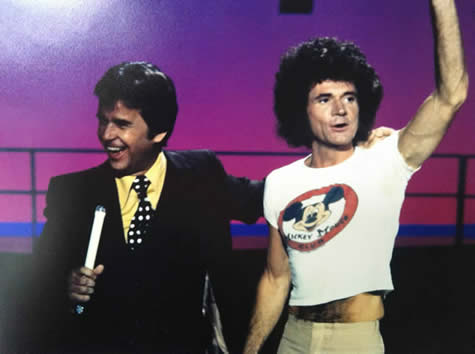 Great Photo!
A fan brought this pic to me on the golf course at The Sinatra.
What a surprise. The only record I have of me performing on American Bandstand.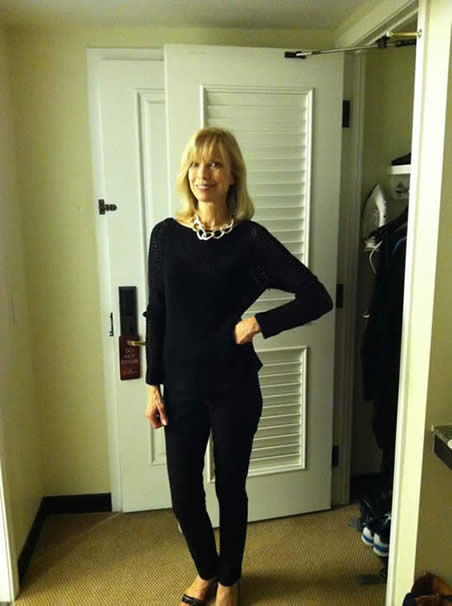 Off to the Sinatra Party. Nita looks beautiful tonight. I made her pose for this.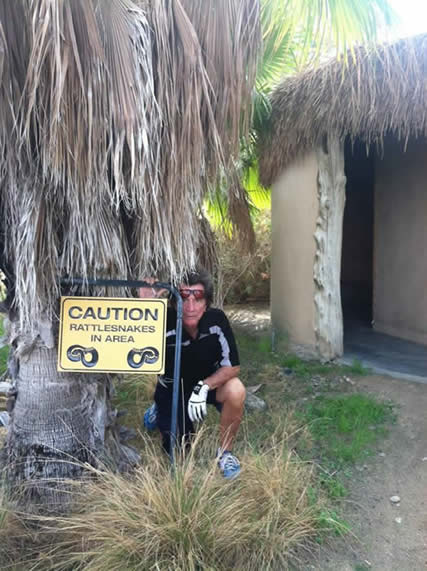 Mule Deer living on the edge in Indio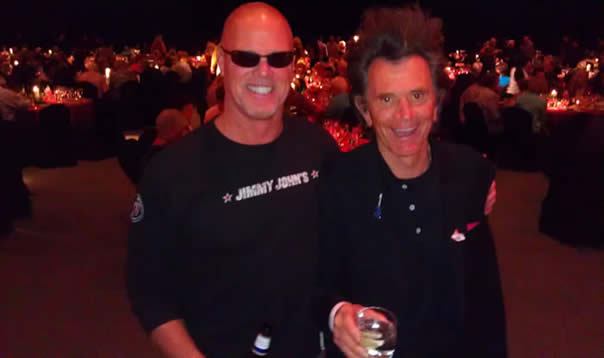 Just walked into The Sinatra and ran right into Jim McMahon.
2014 Pebble Beach National Pro-Am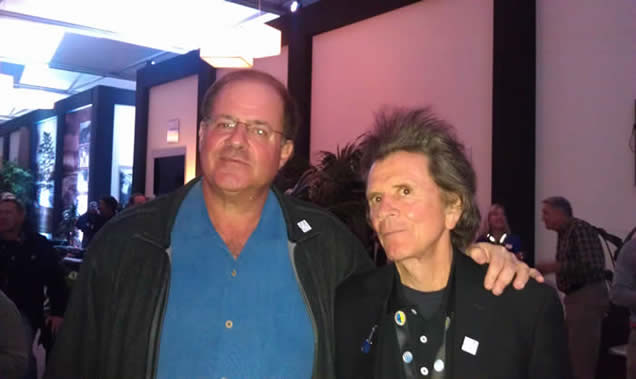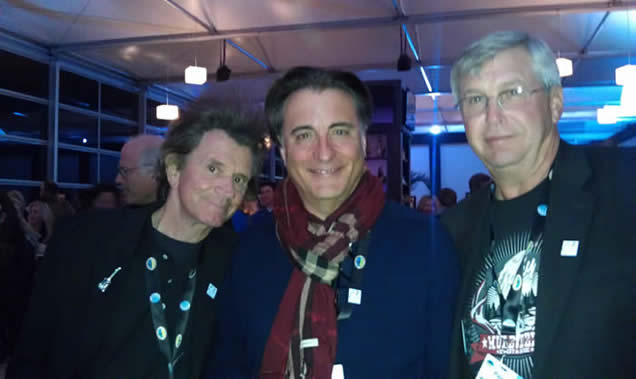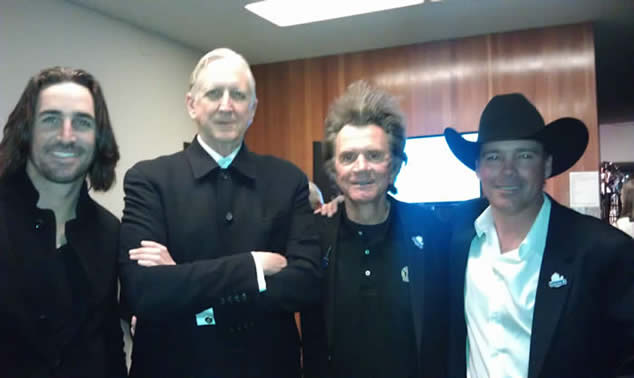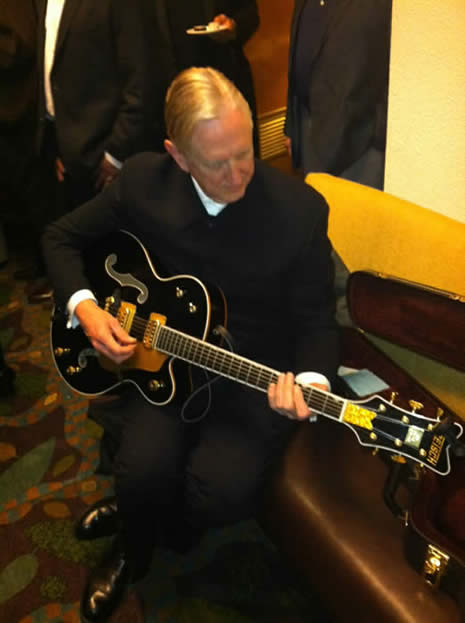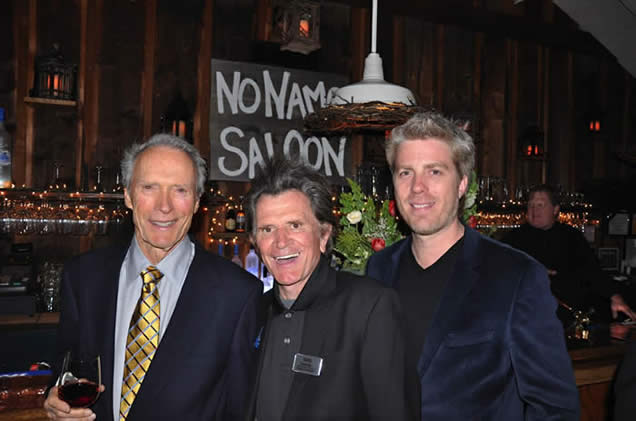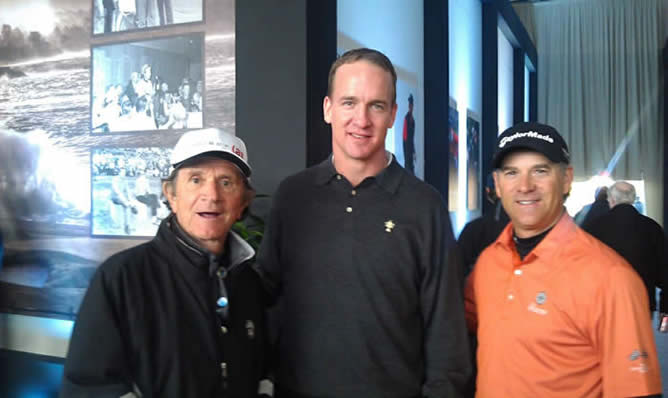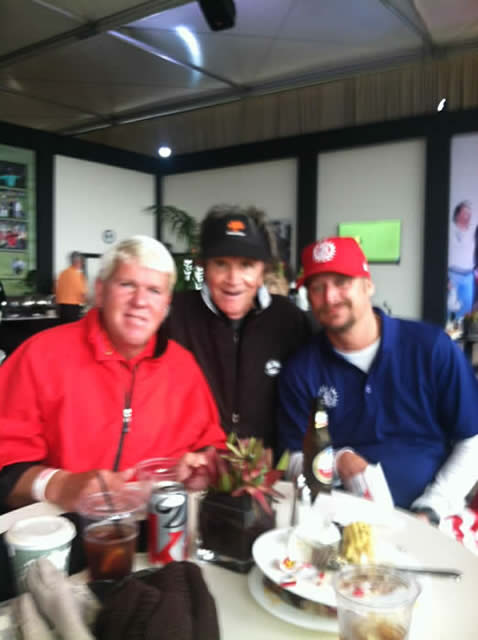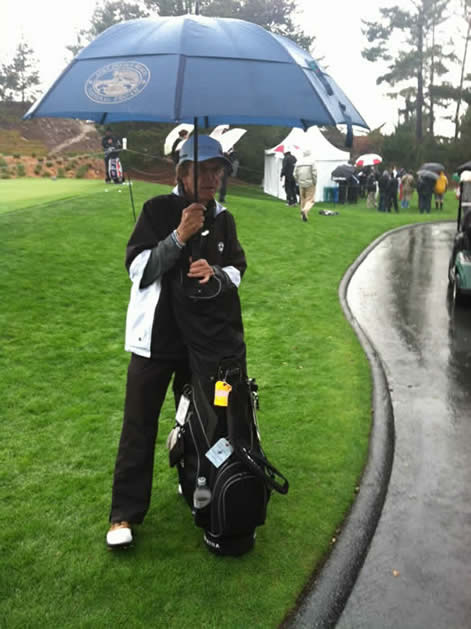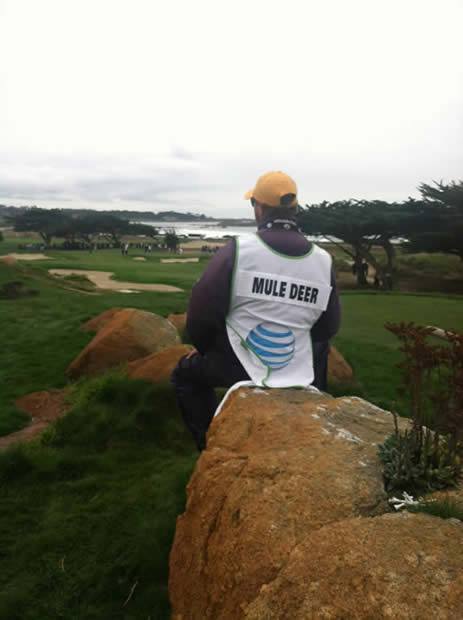 February 5-8, 2014
AT&T Pebble Beach National Pro-Am
Stay tuned to CBS
Practice round at Pebble Beach with Dicky Pride and Woody Austin Cod windy and sun.....Oh man 3 days of wind, cold rain and weather delays but they gave us some swell rain gear.
My pro Brad Fritch was 13 over but as a team we were -1 under. Hey..we even beat John Daly and Kid Rock.
The first day at Pebble with Peyton Manning and PGA Pro Scott McCarron.
Clint E......Mule Deer and Kyle Eastwood at Clint's welcoming first night party at Mission Ranch.
T-Bone Burnett tuning up his incredible Gretsch backstage at Wed, AT&T Volunteer party for 2400.
Backstage with Jake Owen , T-Bone and Clay Walker..great night..I went on just before Darius Rucker and Kid Rock.
With Andy Garcia and my production manager Michael Grimm.
Last night with Chris Berman.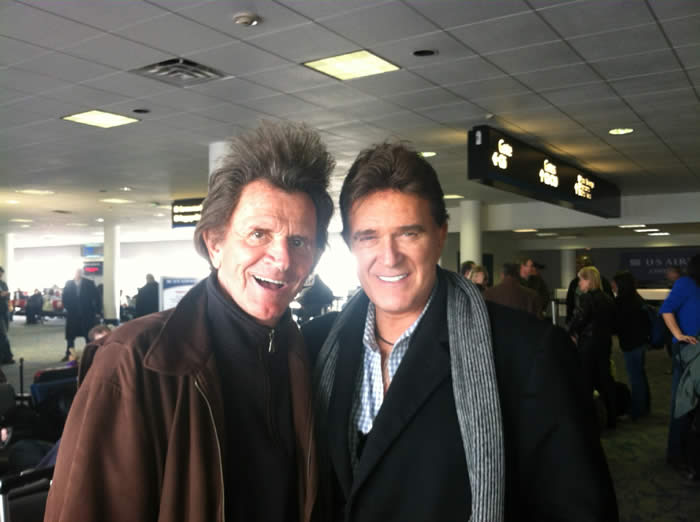 January 27, 2014
Ran into my old friend TG Shepherd in Charlotte Airport today...both on our way to West Palm Beach, FL.
He's at the fair tomorrow night and I'm with Johnny Mathis at The Kravis Performing Arts Center.
The last time TG and I were together was on Nashville Now with Ralph Emory.
Last night's show with Johnny Mathis at The NC Performing Arts Center in Charleston was a sold-out smash.
I am truly blessed but can't wait to get back to Nita in Palm Springs . ( We rented all of January....great weather move and I have been practicing my brains out on the golf course for the upcoming AT&T in Pebble Beach.
Once more it's going to be great and we've added T-Bone Burnette and Kid Rock to this years volunteer show.
Stay tuned to CBS Feb.5-8.